Departments of Medicine & Paediatrics Co-Learning Curriculum in Quality Improvement Final Presentation Day
May 30, 2017
|
12:00pm–4:45pm
Details
The Co-Learning Curriculum in QI, now in its 6th year, includes faculty and subspecialty residents from over 20 residency programs in the Departments of Medicine and Paediatrics. 
This event celebrates the accomplishments of resident teams who have completed projects to improve the quality of care that our patients receive. The final presentation day includes a keynote presentation as well as a poster session featuring over 25 posters showcasing the results of resident-led QI projects. We will once again feature 'one-minute elevator pitches', an extremely entertaining session that allows residents to showcase both their creativity and their QI talents.
Participating training programs include:
Department of Medicine: Critical Care, Emergency Medicine, Endocrinology, Gastroenterology, General Internal Medicine, Geriatric Medicine, Haematology, Infectious Diseases, Internal Medicine, Medical Oncology, Microbiology, Nephrology, Physical Medicine & Rehabilitation, Respirology & Rheumatology
Department of Paediatrics: Adolescent Medicine, Nephrology, Cardiology, Pediatric Emergency, Paeds Medicine Division (SCAN) & Pediatric Urology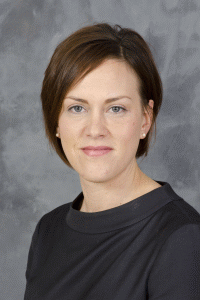 Keynote speaker: Dr. Trey Coffey, MD 
Dr. Trey Coffey is a staff paediatrician and the Medical Officer for Patient Safety at the Hospital for Sick Children, and associate professor in the Department of Paediatrics at the University of Toronto.  
She is currently the Medical Lead for the Caring Safely initiative at the Hospital for Sick Children, and was recently named the new Associate Clinical Director of Solutions for Patient Safety, a network of 100+ children's hospitals that share safety successes and failures and learn from each other to ensure every child receives safe care.
This event is an Accredited Group Learning Activity (Section 1) as defined by the Maintenance of Certification program of The Royal College of Physicians and Surgeons of Canada, approved by the University of Toronto (3.5 hours).
Location
Bram & Bluma Appel Salon, Toronto Reference Library, 2nd Floor
2017-05-30 16:00:00 2017-05-30 20:45:00 UTC Departments of Medicine & Paediatrics Co-Learning Curriculum in Quality Improvement Final Presentation Day The Co-Learning Curriculum in QI, now in its 6th year, includes faculty and subspecialty residents from over 20 residency programs in the Departments of Medicine and Paediatrics.  This event celebrates the accomplishments of resident teams who have completed projects to improve the quality of care that our patients receive. The final presentation day includes a keynote presentation as well as a poster session featuring over 25 posters showcasing the results of resident-led QI projects. We will once again feature 'one-minute elevator pitches', an extremely entertaining session that allows residents to showcase both their creativity and their QI talents. Participating training programs include:Department of Medicine: Critical Care, Emergency Medicine, Endocrinology, Gastroenterology, General Internal Medicine, Geriatric Medicine, Haematology, Infectious Diseases, Internal Medicine, Medical Oncology, Microbiology, Nephrology, Physical Medicine & Rehabilitation, Respirology & RheumatologyDepartment of Paediatrics: Adolescent Medicine, Nephrology, Cardiology, Pediatric Emergency, Paeds Medicine Division (SCAN) & Pediatric Urology Keynote speaker: Dr. Trey Coffey, MD  Dr. Trey Coffey is a staff paediatrician and the Medical Officer for Patient Safety at the Hospital for Sick Children, and associate professor in the Department of Paediatrics at the University of Toronto.  She is currently the Medical Lead for the Caring Safely initiative at the Hospital for Sick Children, and was recently named the new Associate Clinical Director of Solutions for Patient Safety, a network of 100+ children's hospitals that share safety successes and failures and learn from each other to ensure every child receives safe care.   This event is an Accredited Group Learning Activity (Section 1) as defined by the Maintenance of Certification program of The Royal College of Physicians and Surgeons of Canada, approved by the University of Toronto (3.5 hours). 789 Yonge Street - Bram & Bluma Appel Salon, Toronto Reference Library, 2nd Floor discovery.commons@utoronto.ca