Chair's Column: Requirements for Full-Time Clinical Faculty Appointment at the University of Toronto: Myth Busting and Truth Telling
I often hear about the 'hurdles' the Department of Medicine at the University of Toronto requires people to jump over to obtain a faculty appointment, and I know that some perceive a lack of transparency in the process. In this column, with the help of our PICs and the Faculty of Medicine, I will do my best to bust the myths and misperceptions that are out there regarding faculty appointment.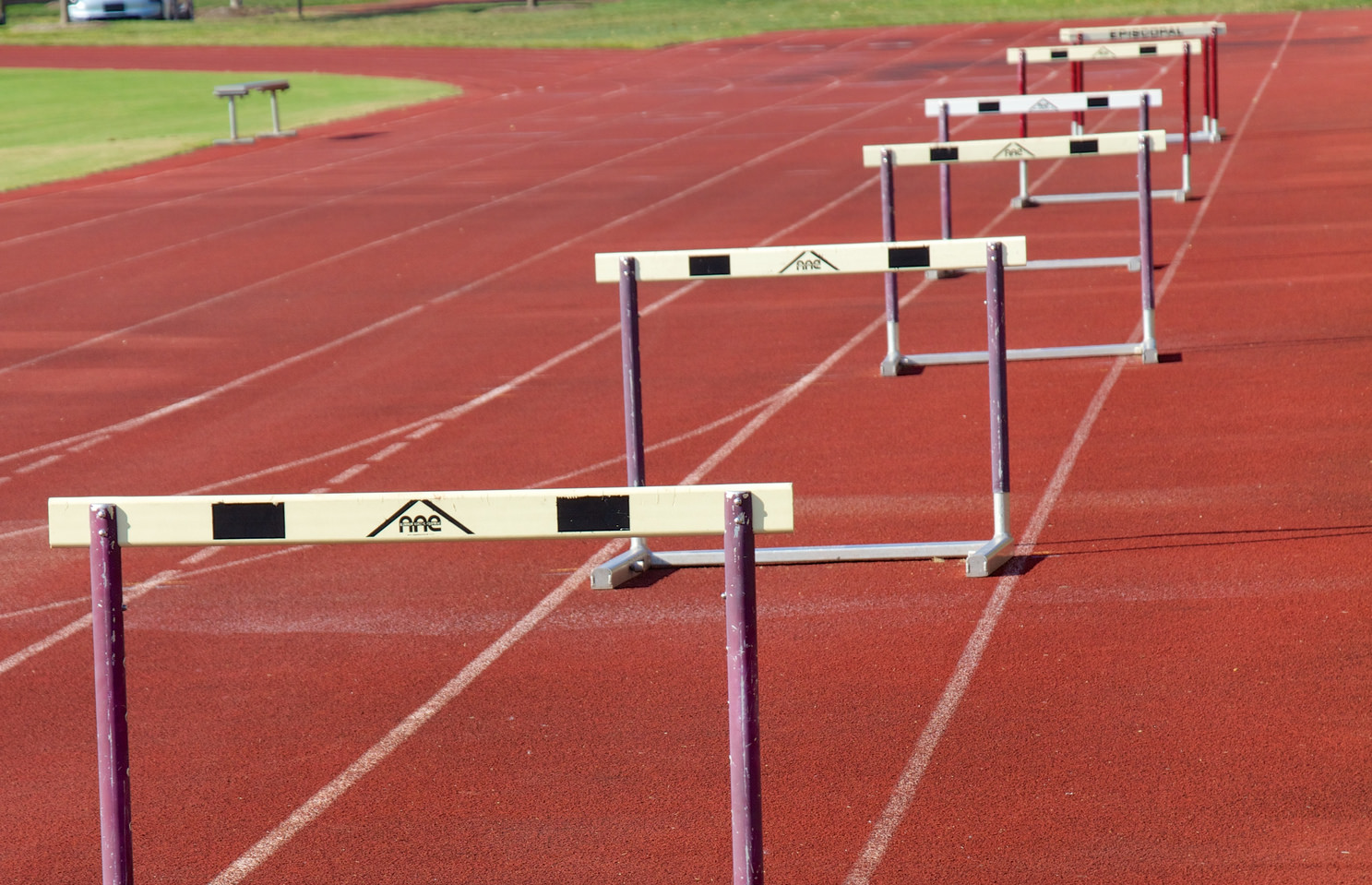 (Flickr/Tim Stahmer) The Faculty of Medicine's requirements for full-time clinical faculty appointment as an Assistant Professor are actually pretty straight forward. Appointees require advanced training plus demonstration of scholarship relevant to the proposed academic position. The problem is that no one size fits all; every potential recruit has a different path with respect to where they did their clinical training (which has implications for CPSO registration), what they did before medical school (they may have completed 'relevant' advanced training), and where they plan to go in academic medicine (i.e. which academic position description). All this to say, the requirements can become complicated when put into practice.
Appointment Type, Rank and Academic Position Description
There are three types of academic appointment: adjunct, part-time and full-time. Adjunct and part-time clinical faculty spend less than 20% or 20 to 79% of their professional time, respectively, engaged in academic activities; most faculty with these appointments are located at our community-affiliated teaching sites. The focus of this column is on the requirements for a full-time clinical faculty appointment. Full-time clinical faculty spend at least 80% of their time engaged in academic activities and MUST hold an active staff appointment at a fully-affiliated teaching hospital. For adult medicine, this generally means Baycrest, Mt. Sinai, Sunnybrook, St. Michael's, Women's College or UHN. Full-time clinical faculty must also participate in a conforming practice plan. The university appointment requires the hospital appointment and vice versa.
Requirements for Initial Appointment at the Rank of Assistant Professor
The criteria are outlined in the Faculty Appointments Advisory Committee (FAAC) Manual and, as noted above, are simple in principle. Advanced training and demonstration of scholarship relevant to the proposed academic position is required. However, putting this into practice can be quite complex and confusing! It's in the interpretation of 'advanced training,' 'scholarship' and 'relevant to the proposed position' by the Department and Faculty Appointments Committees (DAC and FAAC), and by the decanal team that approves appointments that it gets muddy.
Within the Department of Medicine, we have put in place guidelines to ensure an even-handed approach across hospitals and divisions (see more in the Academic Appointments section of our website). But I agree it is still a work in progress!
ADVANCED TRAINING
The Operations Manual of the Faculty Appointments Advisory Committee (FAAC) states the following:
"An initial appointment at the rank of Assistant Professor requires the successful completion of a recognized graduate program or an advanced training experience deemed to be equivalent to a Master's level program. In some cases, one to two years of fellowship training, including secondary level resident training will be considered the equivalent to an advanced degree". 
I've heard this incorrectly interpreted as "everyone needs a graduate degree," which is not the case. Advanced training must be:
Above and beyond one's medical degree and residency, and;
Relevant to the proposed academic position.
Clearly, a PhD is appropriate for someone pursuing a basic or clinical science career as a clinician scientist, but irrelevant to a teacher. The key is that the advanced training should clearly have enabled the development and practice of the skills that will be necessary to carry out the proposed academic activities, such as teaching residents and medical students, conducting QI or innovation work, or conducting clinical or basic science research. The better honed these advanced skills are, the greater the likelihood of your academic success.
For appointment at the rank of Assistant Professor, below are some examples of relevant advanced training for each academic position description. Please note this list is not comprehensive. There are a number of professional Master's degrees available and new ones popping up regularly. Please speak with us about the relevance of the advanced training to your proposed academic career ahead of time to avoid disappointment.  
Proposed academic position description
 
Clinician Teacher (CT)

Master Teacher Program (MTP) OR

Post-residency clinical fellowship (≥ 1 year) + MTP within first three years on faculty

Clinician in Quality & Innovation (CQI)
Master's degree in QI and Patient Safety, Health Informatics, or a related field, e.g. Clinical Epidemiology, Medical Education, or Health Administration combined with supplemental training in QI, e.g. certificate course in QI

Clinician Educator (CE)

Clinician Investigator (CI)

Research methods training, e.g. MSc Community Health in Health Practitioner Education Teacher Education for CE and Master's degree in Clinical Epidemiology for CI
Clinician Scientist (CS)
MSc or PhD degree in research methods; where this was completed prior to residency, e.g. through the MD-PhD program, post-residency post-doctoral training is generally required  
We have found that individuals who take on a faculty appointment before completion of their advanced training are less likely to be successful at CFAR. It is difficult to continue to focus on completion of training when distracted by the expectations and responsibilities of a faculty appointment and clinical practice. Thus, in our department, we prefer that advanced training is completed before an appointment as Assistant Professor is approved – i.e., thesis is defended, MTP, certificate or fellowship completed. That being said, a CS applicant whose thesis is completed and thesis defense is booked, and who has a strong track-record of productivity (e.g. multiple first author peer-reviewed publications), may be considered for appointment prior to defense to facilitate submitting a peer-review grant as PI.   
Please note, you cannot be a full-time graduate student and a full-time clinical faculty member!
Advanced training, in and of itself, is insufficient for appointment at the rank of Assistant Professor; it must be coupled with demonstration of scholarship relevant to the proposed academic position.
DEMONSTRATION OF SCHOLARSHIP
The Operations Manual of the Faculty Appointments Advisory Committee states:
"The University expects that advanced training will have resulted in at least one published (or accepted) first-authored scholarly publication in well-regarded journal and relevant to your proposed position, excluding case reports, editorials, letters to editor, book reviews."
For clinician educators, investigators and scientists, other evidence of academic achievement, such as research funding, is also relevant.
While theoretically publications are NOT the only way to demonstrate scholarship, the department does agree with the Faculty of Medicine that post-residency training should result in at least one first-authored peer-reviewed paper. For CT faculty, this might be a scoping review or clinical case series. For CS faculty, it should be original research.
Beyond publications, very, very rarely applicants for appointment will have evidence of scholarship in the form of Sustained Teaching Excellence or Creative Professional Activity (CPA) in teaching/education. Let me emphasize however that this is exceptionally unusual. The take-home messageis that it is important to work towards publication of your scholarly work.  
Advanced Training Prior to Residency/Medical School
Candidates for appointment may have completed relevant advanced training before medical school/residency training. However, if no scholarly work has been carried out subsequently (i.e. the last publication was prior to medical training), this will not be sufficient for academic appointment. More importantly, this individual will be unlikely to be in a position to launch a successful academic career. In these situations, we recommend a period of post-doctoral training to re-engage fully in the field and lay the foundation for future success. 
CPSO Registration
Eligibility of the candidate for CPSO registration to practice medicine in Ontario is also important. We are a diverse group of physicians who have come from all corners of the world. Thus, as for appointment requirements above, the path to CPSO registration varies substantially, as outlined here in brief:
Canadian Medical Degree with Postgraduate Training with RCPSC certification:
Eligible for certificate of registration authorizing independent practice; may hold any academic rank (i.e. Lecturer, Assistant, Associate or Full Professor)
US or Canadian Medical Degree with US postgraduate training and certification (CPSO Pathway 3) and International Medical Degree (IMGs) with US postgraduate training and certification (CPSO Pathway 4): These individuals MUST practice with a mentor/supervisor until successful completion of a CPSO practice assessment. The assessment must be completed after a minimum of one year of practice in Ontario. As for the group above, these individuals may hold any academic rank.
Academic Registration:
CPSO Academic Registration enables recruitment of foreign-trained full-time academic physicians who do not otherwise meet the requirements for a certificate of registration to practice in Ontario but who are recognized as a specialist by an organization outside of North America that recognizes medical specialists. By CPSO rules, these individuals MUST be appointed as Assistant Professor or higher rank and may practice medicine ONLY in a setting approved by the Chair and in accordance with the requirements of their academic appointment. The Chair or Chair's delegate must report annually to CPSO on their performance. After five years of practice in an academic setting, they may apply to undergo practice assessment by the CPSO and, if successful, apply for a CPSO restricted certificate of registration without need for an academic appointment, or annual reporting by the Chair. For those at the rank of Assistant Professor, the certificate of registration expires after seven years unless promoted to Associate Professor or a successful practice assessment is conducted. Otherwise the certificate of registration expires automatically when the academic appointment ends.
Appointment at the Rank of Lecturer and Plans for the Future
There is greater variability across the clinical departments in the Faculty of Medicine regarding criteria for appointment at the rank of Lecturer.
Our department has preferentially recruited new faculty at the rank of Assistant Professor. If this seems unreasonable, keep in mind that we play a major leadership role in academic medicine nationally and we are a top-ten faculty of medicine internationally. Our academic excellence is important to us, from superb teaching to cutting-edge basic science research.
However, no academic institution can survive without seriously dedicated front-line clinicians delivering high quality clinical care to our patients. Thus, in the past five years, we have increasingly welcomed new recruits at the rank of Lecturer, but with the explicit expectation that they will have achieved the requirements for Assistant Professor by the time of Continuing Faculty Appointment Review (CFAR). 
Still, we are finding it difficult to sustain our academic mission in the face of increasing and more complex patients that require our care. The PICs and I have discussed this many times and will be assembling a working group to explore the establishment of a new position description in the department that will be oriented to role modeling of exemplary clinical care in line with our establishment of an Academy of Master Clinicians. I am not sure what this will look like, or if it will pass muster at the Faculty, but this is our plan. If you are a young internist or specialist interesting in helping us in this task please email me directly at g.hawker@utoronto.ca .
Summary:
I hope the above has helped to address questions and concerns about requirements for appointment at U of T in the Department of Medicine. If not, as always, please let me know. Our Vice Chairs Quality and Innovation (Kaveh Shojania – kaveh.shojania@sunnybrook.ca ), Research (Mike Farkouh - michael.farkouh@uhn.ca) and Education (Arno Kumagai – arno.kumagai@wchospital.ca ) are always open to meeting with trainees interested in learning more about academic careers, as am I (gillian.hawker@utoronto.ca). Please let us know if we can help.