100 Years of the Sir John and Lady Eaton Professor and Chair of Medicine
The Department of Medicine is celebrating 100 years of the Sir John and Lady Eaton Professor and Chair of Medicine.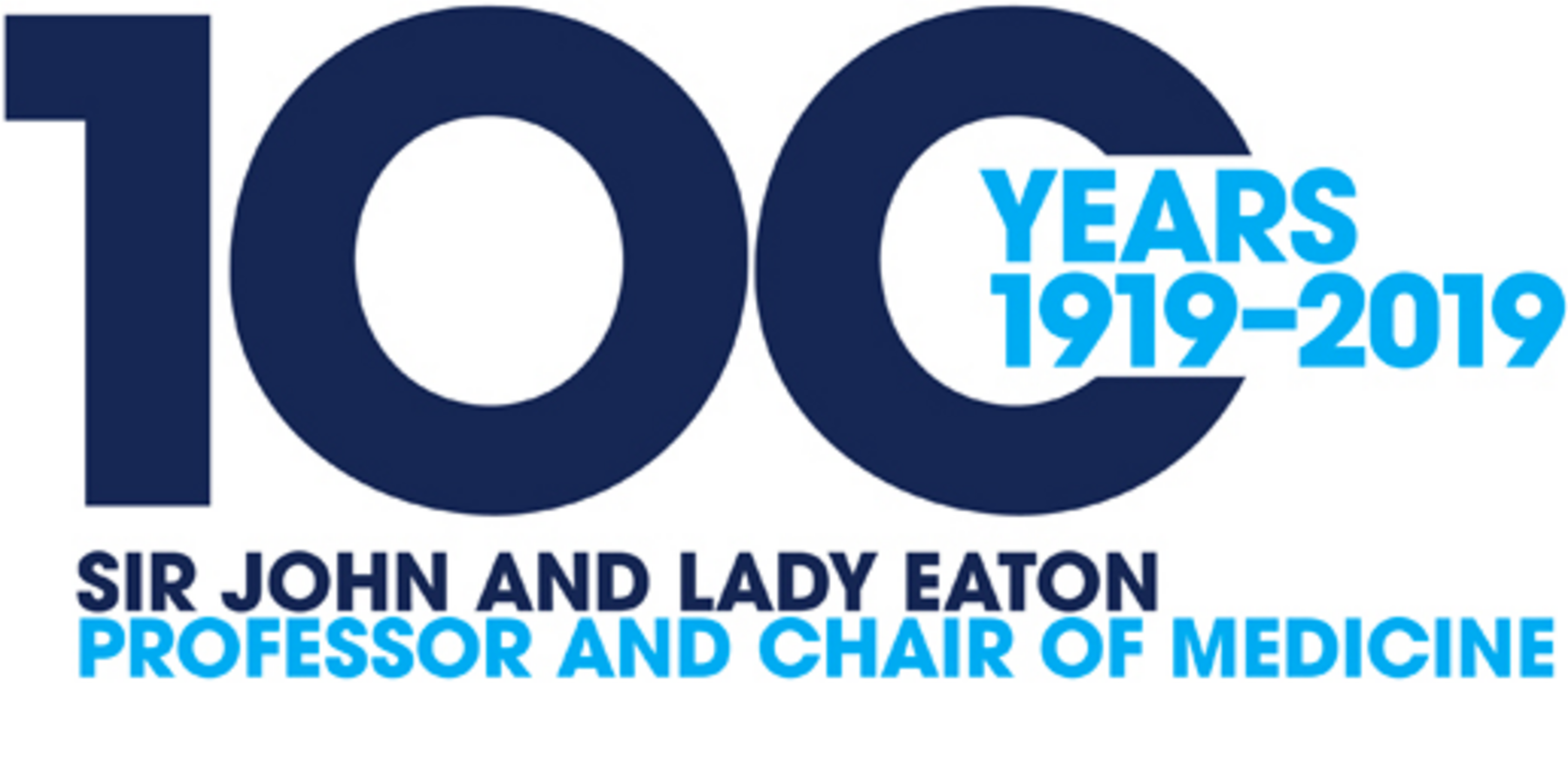 In 1919, a gift from the Eaton family effectively established the Department of Medicine practice plan through the Sir John and Lady Eaton Professorship of Medicine. The first endowed chair in clinical medicine in what was then the British Empire, and the first endowed chair at the University of Toronto, the gift enabled major recruitment of 'academic physicians' who combined clinical skills with scientific training and experience to interpret scientific advances to students and practitioners. The gift also enabled the expansion of laboratory research, better defined the role of physicians and faculty within the DoM, and ultimately facilitated early research breakthroughs such as the discovery of insulin.
The DoM has continued to evolve and develop, and has contributed to countless research breakthroughs that have significantly impacted healthcare locally and globally.
Today, the DoM is the largest department of medicine in Canada, with 800 full-time faculty members, 1,000 postgraduate trainees and 20 specialty and sub-specialty divisions located across six fully-affiliated hospitals, four community-affiliated hospitals and more than a dozen additional clinical practice sites. One third of Canada's, and one half of Ontario's, internal medicine specialists have received their training here.
To celebrate this important milestone, in 2019 the DoM will celebrate the 100th anniversary of the establishment of the Sir John and Lady Eaton Professor and Chair of Medicine. Join us as we celebrate the legacy of academic medicine in the DoM in the last 100 years and look forward to an exciting future.
Check back regularly for updates and for more information on upcoming events, and share your story with us on social media using the hashtag #UofTDoM100.