Internal Medicine (Core) Residency Program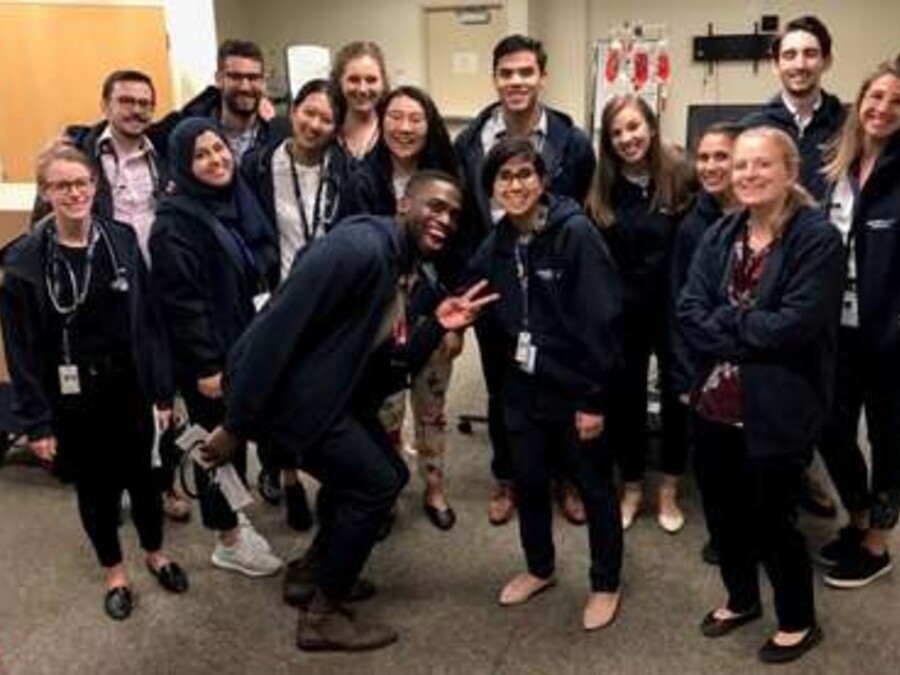 The University of Toronto Internal Medicine (Core) Program is one of the largest internal medicine residency programs in North America, with approximately 70 residents in each Core year (PGY-1 to PGY-3), and 12-15 residents stay for a PGY-4 year of training. Trainees may enter as Canadian Medical Graduates, International Medical Graduates, and Internationally Funded Trainees: once in the program, all trainees are valued for their unique perspectives, and held to the same high standards.
The goal of our program is to train outstanding physicians who are skilled clinicians with well-developed competencies across all RCSPC CanMEDS roles. We expect our graduating trainees to have the necessary tools to become future leaders in Canadian medicine, whether they choose to pursue careers as generalists in internal medicine or as sub-specialists. We embrace diversity and inclusiveness for all trainees and support patient-centred care.
Our Internal Medicine program launched Competence By Design on July 1, 2019.
What makes the U of T Internal Medicine Program unique are the opportunities that come with a program this size, including:
Large number of engaged faculty, residents and the full complement of internal medicine subspecialties
Diverse scholarly opportunities in basic science, clinical epidemiology, quality improvement, medical education and the humanities
Resident leadership opportunities (as committee representatives and Chief Medical Residents, for instance)
CaRMS application process for interested candidates who are Black or Indigenous 
Longitudinal Collaborative (peer/faculty) IMG/IFT Mentorship Program for IMG and IFT residents in Core IM program
Dedicated, carefully crafted Academic Half Day unique for each postgraduate year
Resident Interest Group in Social Advocacy (RIG-SA) for residents interested in promoting Equity, Diversity and Inclusivity
Resident Interest Group in Medical Education (RIG-ME) for enrichment in medical education practice and scholarship
Unique elective experiences such as  Healthy Debate, clinical allergy and immunology, clinical genetics, palliative medicine, and much more  
Mentorship: Near-peer and academic advisors help our residents navigate the twists and turns of the residency experience
Robust wellness support, with wellness leads, a wellness subcommittee, and many projects underway for program improvement
Plenty of fun activities, both hospital-based and program-based