Physician Wellness
In the Department of Medicine, caring for our patients is at the core of what we do. As physicians, we strive to provide excellent care in addition to achieving our academic missions at the university. The ongoing challenges of increased patient needs, rising complexity of care, administrative duties and reduced resources, not to mention a global pandemic, have taken a toll on our overall wellbeing.  Clinician or care provider experience is recognized as an important part of the sustained success of our health care system and has been established as the fourth pillar of the quadruple aim for providing quality care.   Poor provider wellbeing has been linked to poor quality of patient care and diminished patient experience.
Burnout is real and happens.  The recent CMA National Physicians Survey showed that 30% of physicians meet the defined definitions of burnout.  In order for us to take care of our patients and to be productive members of the Department, we need to take care of ourselves.  We need to prevent burnout in ourselves and our colleagues.  We need to support each other in the DoM, and we need a system that supports us to do the work, academic and clinical, that we all are capable of doing.
At the DoM, we are committed to building this system. For too long the discussion around physician burnout and wellness has centered around individual adaptation and concepts such as personal resilience.  We are working to measure and examine the institution and system level factors that influence our wellness.  Efficiency of practice and support in managing work/life balance is essential to ensuring a fulfilled, healthy and engaged Department of Medicine. 
Wellness isn't just about being stronger and learning to cope. It is about taking care of ourselves and each other, strengthening supports for faculty and learners, and working to enact change at the institution and system level to produce a culture of wellness for our community and for our patients.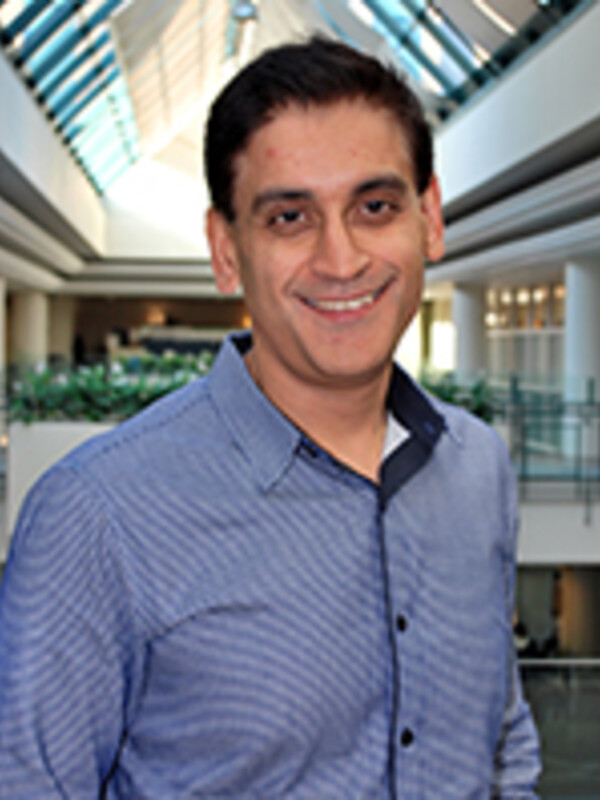 Simron Singh, Faculty Lead - Physician Wellness
Dr. Simron Singh is an Associate Professor of Medicine at the University of Toronto and co-founder of the Susan Leslie Clinic for Neuroendocrine Cancers at the Odette Cancer Centre Sunnybrook Health Sciences Centre.  He is a principal investigator and associate scientist with the Institute for Clinical Evaluative Sciences and Sunnybrook Research Institute. Dr. Singh is the Provincial Head, Person-Centered Care Strategy at Cancer Care Ontario/Ontario Health (CCO/OH), responsible for the development and execution of the strategic priority around person-centered care, patient experience and clinician well-being. He leads the provider wellness and burnout strategy at CCO/OH and co-chairs the provincial advisory committee on provider wellness at CCO.  He is a member of the executive burnout task force for the Ontario Medical Association.
Dr. Singh is an internationally recognized clinical and research leader in the field of neuroendocrine cancers.  He is a leader in health services research and system level quality improvement and measurement. Dr. Singh has been published in numerous high impact journals such as Lancet, Lancet Oncology, JAMA Oncology and the Journal of Clinical Oncology as lead or senior author. He has been the primary author of numerous guidelines to improve the care of NET patients.  He holds a number of peer reviewed grants as well as clinical trial leadership positions.  Dr. Singh has numerous international speaking invitations as well as leads a number of research and quality initiatives to improve the ongoing care of patients with cancer and improving care delivery.