Remembering Dr. Murray Krahn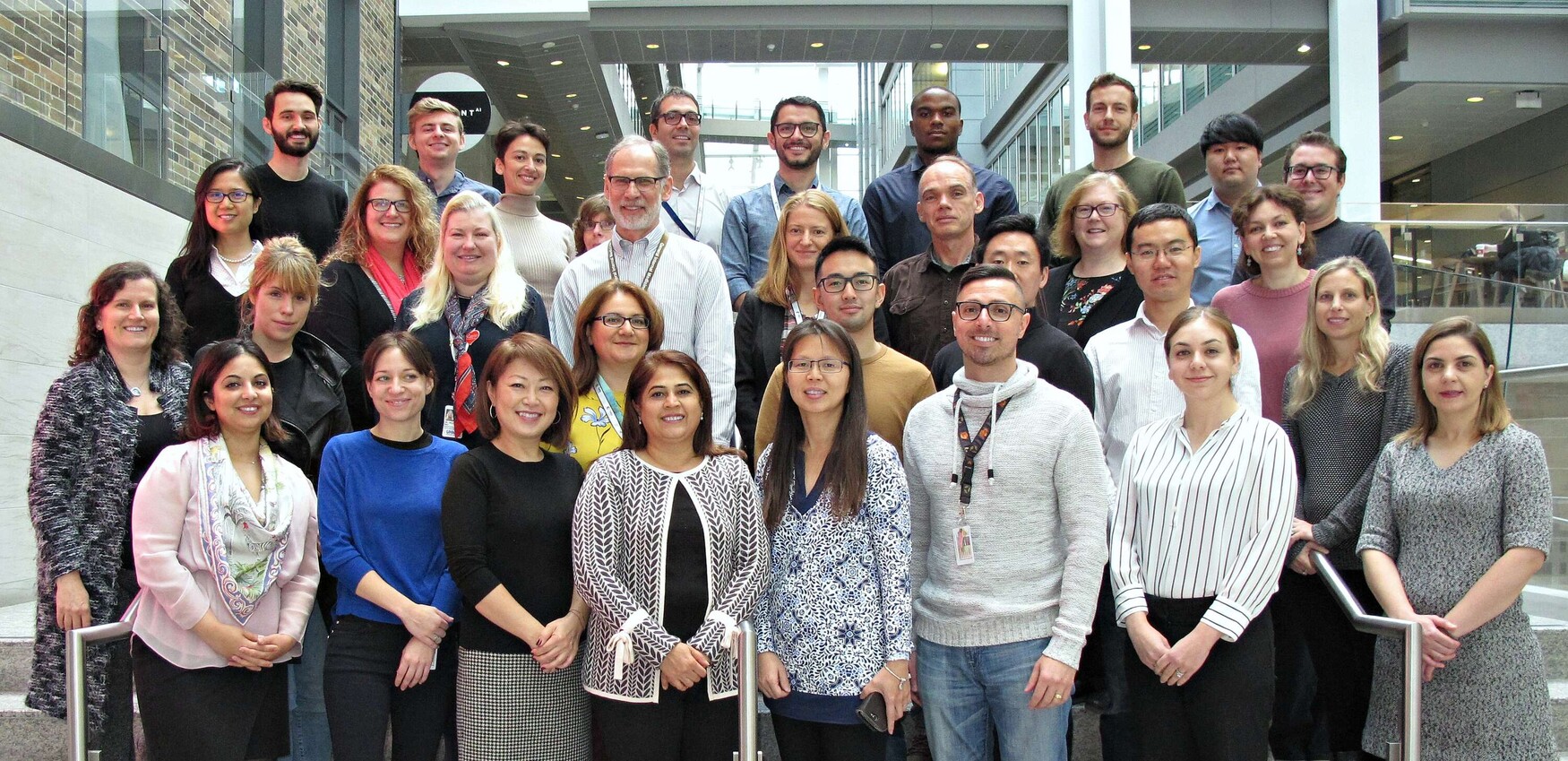 Dr. Murray Krahn, beloved general internist and global leader in health technology assessment, died of glioblastoma multiforme on July 1, 2022, at home with his family by his side. He leaves his wife, Linda, and his children, Thomas, Philippa, and Harry.
Murray was a brilliant scientist whose landmark research on topics such as the cost-effectiveness of universal prostate cancer screening and universal vaccination of adolescents against hepatitis B informed national and international guidelines. He had over 360 publications in the peer-reviewed literature and held over $60 million in grant funding over the course of his career. A giant in the field of health technology assessment and economic evaluation, he served as President of the Society for Medical Decision Making (SMDM) and was founding director of the Toronto Health Economics and Technology Assessment (THETA) Collaborative.
Murray's training began with a BA in Philosophy from the University of Winnipeg followed by an MD from the University of Manitoba, core internal medicine and general internal medicine training at the University of Toronto, an MSc in Clinical Epidemiology from McMaster University, and a research fellowship in Clinical Decision Making from the New England Medical Center at Tufts University. He was appointed as a staff physician in the Division of General Internal Medicine at Toronto General Hospital in 1992, where he remained for the duration of his career. He served as Associate Director of the Clinical Epidemiology and Heath Care Research Program within the Institute for Health Policy, Management and Evaluation, introducing and growing training in cost-effectiveness analysis. He held a Tier 1 Canada Research Chair in Health Technology Assessment and served as Division Director for Support, Systems & Outcome at the Toronto General Hospital Research Institute.  He was a Professor in the Faculties of Medicine and Pharmacy at the University of Toronto, a Senior Scientist at the Toronto General Research Institute, and an Adjunct Scientist at ICES.
Murray's many international and national recognitions included the Career Achievement Award from the SMDM, the Distinguished Service Award from the SMDM, the Dr. Jill M. Sanders Award of Excellence in Health Technology Assessment from the Canadian Agency for Drugs and Technologies in Health, the Senior Researcher Award from the Association of Faculties of Pharmacy of Canada, the David Sackett Senior Investigator Award from the Canadian Society for Internal Medicine, a Canadian Institutes for Health Research Investigator Award, and the Arthur Bond Fellowship in Innovative Health Systems Research from Physicians' Service Incorporated. At the University of Toronto, he received the prestigious Eaton Scholar Clinical Researcher of the Year from the Department of Medicine, the Eugenie Stuart Award for Excellence in Course/Program Development and Coordination from the Department of Health Policy, Management and Evaluation, and held the inaugural F. Hugh Norman Chair at the Faculty of Pharmacy.
"Wise" and "kind" were among the words most often used to describe Murray. He was a generous collaborator who shared his specialized expertise with scientists in many different fields, and who brought his innovative thinking, vision, and measured insights to every meeting. He was a much-sought-after supervisor whose trainees and early-career mentees recall not only his tremendous intellect and clarity of thought but also his consistent kindness and humour.
Despite his substantial research and leadership responsibilities, Murray maintained his skill as a general internist, attending on the busy clinical teaching units at the Toronto General Hospital throughout his career. He was a dedicated teacher, a caring clinician, and a cherished colleague. He will be deeply missed by all who had the good fortune to know and work with him.
In honour of Murray's legacy, one of the annual General Internal Medicine Research Day awards has been renamed the "Dr. Murray Krahn Award for Research in GIM".
Murray was a supporter of the Mennonite Central Committee. If desired, donations in Murray's memory may be made to MCC Canada to support the Ukraine Emergency Response.