Emergency Medicine: Anna Jarvis Award For Teaching Excellence
Anna Jarvis Award for Teaching Excellence in Emergency Medicine
Current Recipient(s)                    
About Anna Jarvis                        
Nomination Criteria                         
Past Winners 
The Anna Jarvis Award for Teaching Excellence in Emergency Medicine was established in 1993 to recognize excellence in formal teaching among the faculty in Emergency Medicine. Formal teaching includes that occurring at bedside, didactic lectures and seminars/workshops.                                                        
The FRCP-EM and CCFP-EM programs nominate recipients based on four criteria: academic involvement, clinical exposure, commitment to resident needs, and research activities. A committee, consisting of an ED Chief (named by the department division director), the residency program director, the division director, and two resident representatives reviews the nominees teaching effectiveness and participation. They then select one recipient for each program.
Dr. Michelle Klaiman
Dr. Michelle Klaiman is a full-time emergency medicine physician at St. Michael's Hospital and a clinician-teacher in the Department of Medicine. In addition, she has a hospital and community addiction medicine practice. She completed her FRCPC residency at UofT and a fellowship in addiction medicine at CAMH. Her educational activities include teaching in and out of the ED at the undergrad, postgrad MD and fellowship levels, and regularly speaks at CME events. She has recently become involved in FOAMED through EM Cases. Dr. Klaiman is the emergency medicine clinical clerk site coordinator at SMH and is involved in a variety of research activities focused on improving the care of ED patients with addictions medicine related diagnoses. Outside of work, Dr. Klaiman enjoys music, food, travel, fitness and spending time with her family.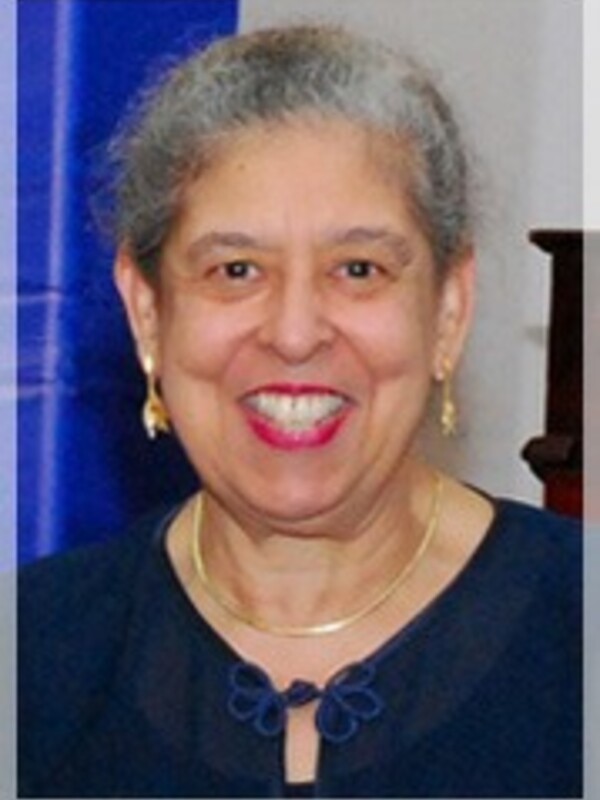 About Dr. Anna Jarvis
Dr. Anna Jarvis is Professor Emerita, Department of Paediatrics, University of Toronto. She was involved in the establishment of emergency medicine (EM) and paediatric emergency (PEM) as Canadian specialties, and current Canadian Emergency Department Triage standards. Major leadership contributions include collaborations with: The  University of Toronto, Department of Paediatrics and The Hospital for Sick Children; Royal College Specialty Examination Boards; Canadian Paediatric Association PEM Section; Canadian Association of Emergency Physicians; Toronto Emergency Services; The Michener Institute for Applied Health Sciences, Life Support Program; American Academy of Pediatrics; Greater Toronto Child Health Network; and Credit Valley Hospital.
Her passion and commitment to improve children's health outcomes led to collaborations with multiple healthcare professional groups. While the Associate Dean Health Professions, Student Affairs, Toronto, she developed and coordinated student support services. Equal emphasis was placed on student academics, life enrichment and encouragement to become contributing citizens. A committed mentor she continues to support faculty, current and former trainees as their careers evolve, especially international PEM graduates as they introduce PEM in their home countries.
Eligibility:
To be eligible, faculty must be:
Appointed to the Division of Emergency Medicine in the Department of Medicine during the academic year the award recognizes, and;
Have at least one postgraduate Teaching Evaluation Score (TES) in the POWER system for one of the past three academic year with a top quintile score for that year, and have presented in each of the three past years in at least two of the following activities: Group A/B rounds, Grand Rounds, M&M rounds, Journal Club, mock oral examinations or academic afternoon sessions as listed below.
Not have won an Anna Jarvis Award in the prior five years.
Among eligible faculty, factors from the past three years to be considered for choosing a winner include, in rank order:
All TES scores in postgraduate
Evaluations of other didactic presentations in the year such as Group A and/or B rounds, grand rounds, clinical epidemiology rounds and other divisional education events
Preparation/teaching of afternoon academic sessions, such as geriatrics, clinical epidemiology, ethics, emergency ultrasound, administration. 
Participates in formal resident mentoring system.
Attendance/participation at academic half-day case presentations, grand rounds, and monthly journal clubs.
Participation in bi-annual program oral examinations and written examinations.
Is involved in supervising resident scholarly activity projects.
Provides a role model to residents of the importance of academic endeavours via research, education, administrative or quality/safety activities.
Award Process:
All faculty meeting eligibility criteria will be automatically considered. The award is presented during the Research Academic Day and the recipient receives a commemorative plaque
| Year | Recipent(s) | Site |
| --- | --- | --- |
| 2018 | Michelle Klaiman | St Michael's Hospital |
| 2017 | Telisha Smith Gorvie | University Health Network |
| 2016 | Margaret Thompson | St Michael's Hospital |
| 2015 | Clare Atzema | Sunnybrook Health Science Centre |
|   | David Homuth | North York General Hospital |
| 2014 | Jordan Chenkin | Sunnybrook Health Science Centre |
|   | Dinesh Krishna | North York General Hospital |
| 2013 | John King | North York General Hospital |
|   | Vsevolod (Sev) Perelman | Mount Sinai Hospital |
| 2012 | Chris Hicks | St Michael's Hospital |
|   | Michael Wansbrough | Mount Sinai Hospital |
| 2011 | Karen Woolfrey | Sunnybrook Health Science Centre |
|   | Nick Scampoli | Credit Valley Hospital |
| 2010 | Carolyn Snider | St Michael's Hospital |
|   | Richard Kim | St Joseph's Health Centre |
| 2009 | Joel Yaphe | University Health Network |
|   | Maria Ivankovic |   |
| 2008 | Anil Chopra | University Health Network |
|   | Peter Toth | Credit Valley Hospital |
| 2007 | Brian Steinhart | St Michael's Hospital |
|   | Angelo Mikrogianakis | Hospital for Sick Children |
| 2006 | Michael Schull | Sunnybrook Health Science Centre |
|   | John Foote | Credit Valley Hospital |
| 2005 | Glen Bandiera | St Michael's Hospital |
|   | David Dushenski | Mount Sinai Hospital |
| 2004 | Rick Verbeek | Sunnybrook & Women's College |
|   | Arun Sayal | North York General |
| 2003 | Dan Cass | St. Michael's Hospital |
|   | Samir Patel | Credit Valley Hospital |
| 2002  | Shirley Lee | Mount Sinai Hospital |
|   | Laurie Mazurik | Sunnybrook & Women's College |
| 2001 | Tim Rutledge | North York General |
| 2000 | Ivy Cheng | Sunnybrook & Women's College |
|   | John Foote | Credit Valley Hospital |
| 1999 | Douglas Baggs | St Michael's Hospital |
|   | Dennis Scolnik | Hospital for Sick Children |
| 1998 | Joel Lexchin | University Health Network |
|   | Eric Letovsky | Credit Valley Hospital |
| 1997 | Howard Ovens | Mount Sinai Hospital |
|   | Julie Spence | St Michael's Hospital |
| 1996 | Andrew McCallum | Sunnybrook & Women's College |
|   | Isser Dubinsky | University Health Network |
| 1994 | Anna Jarvis | Hospital for Sick Children |
|   | Margaret Thompson | St Michael's Hospital |
| 1993 | Laurie Mazurik | Sunnybrook & Women's College |