Appointments & Awards: June 2018
About Us, Education, Faculty, Quality & Innovation, Research, Respirology, Rheumatology, Geriatric Medicine, Nephrology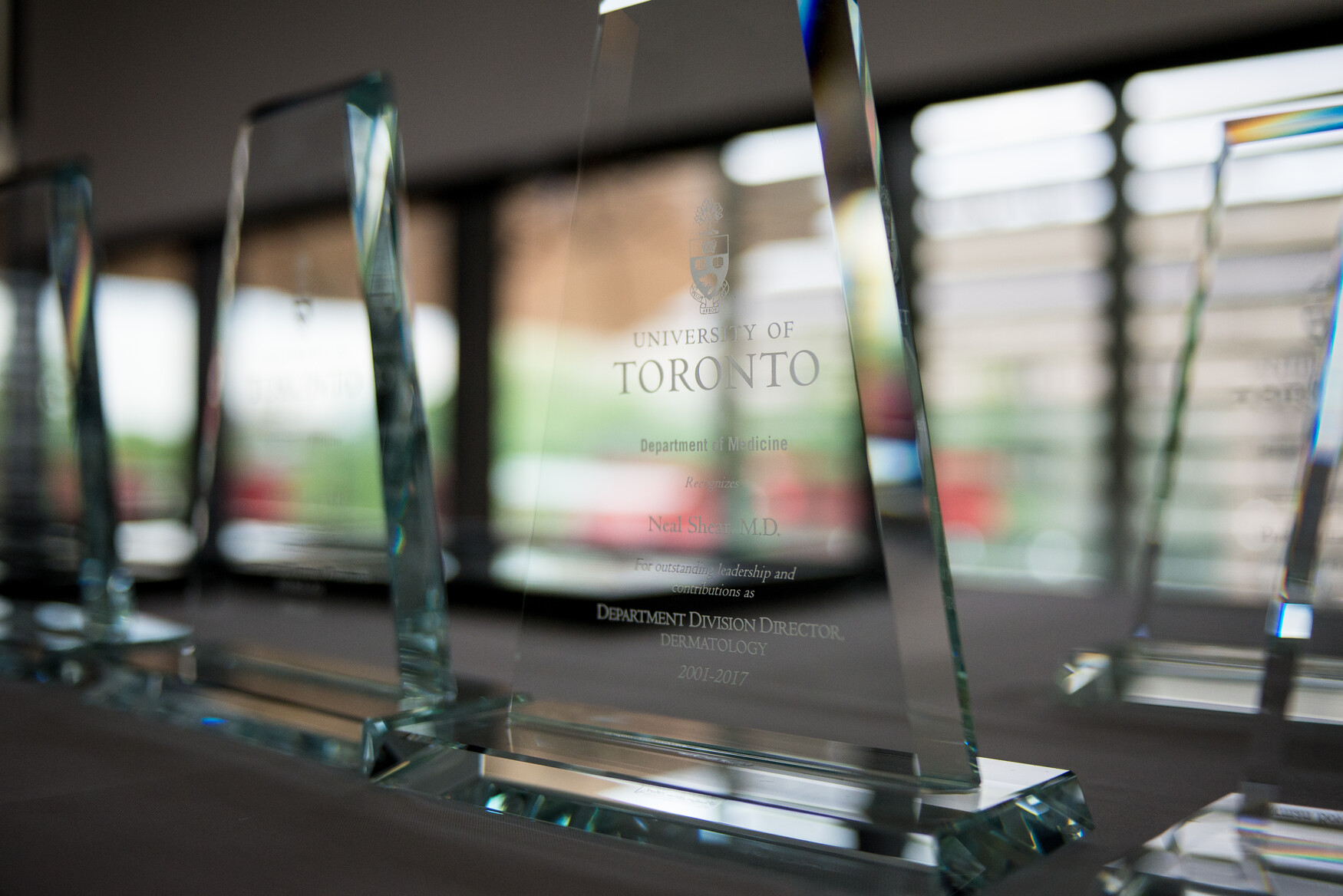 Appointments
Nigil Haroon, Executive Committee of the Spondyloarthritis Research & Treatment Network (SPARTAN), Scientific Subcommittee
Jakov Moric, Head of the Division of Respirology, Women's College Hospital
Awards
American Geriatrics Society
Jennifer Watt, Presidential Poster Award, Epidemiology
American Thoracic Society
Susan M. Tarlo, ATS Assembly on Environmental, Occupational and Population Health John Peters Award
This award is given in recognition of outstanding contributions to occupational or environmental medicine through leadership in research, education or public health.
Margaret Herridge, ATS Assembly on Critical Care Lifetime Achievement Award
This award is given in appreciation of a career devoted to research and teaching of the science and practice of critical care medicine as well as outstanding service to the Assembly on Critical Care.
Canadian Medical Association
Andreas Laupacis, F.N.G. Starr Award
The Frederic Newton Gisborne Starr Award represents the highest award that lies within the power of the Canadian Medical Association to bestow upon one of its members. Achievement is the prime requisite in determining the recipient of this award.
Governor General of Canada
Kamran Khan, Governor General's Innovation Award
This award celebrates excellence in innovation across all sectors of Canadian society, inspire Canadians, particularly Canadian youth, to be entrepreneurial innovators and fosters an active culture of innovation that has a meaningful impact on our lives.
Sunnybrook Health Sciences Centre
Harvey Wong, Peters-Boyd Academy Award for Undergraduate Teaching
University of Toronto Medical Alumni Association
Martin Schreiber, The David Eberle Memorial Alumni Award
Recipients of this award are selected by the graduating class. It is awarded to a staff member, for acting as a role model for, and for displaying outstanding compassion and guidance to undergraduate medical students.