Appointments & Awards: May 2019
About Us, Faculty, Rheumatology, Nephrology, Geriatric Medicine, Endocrinology & Metabolism, Infectious Diseases, Neurology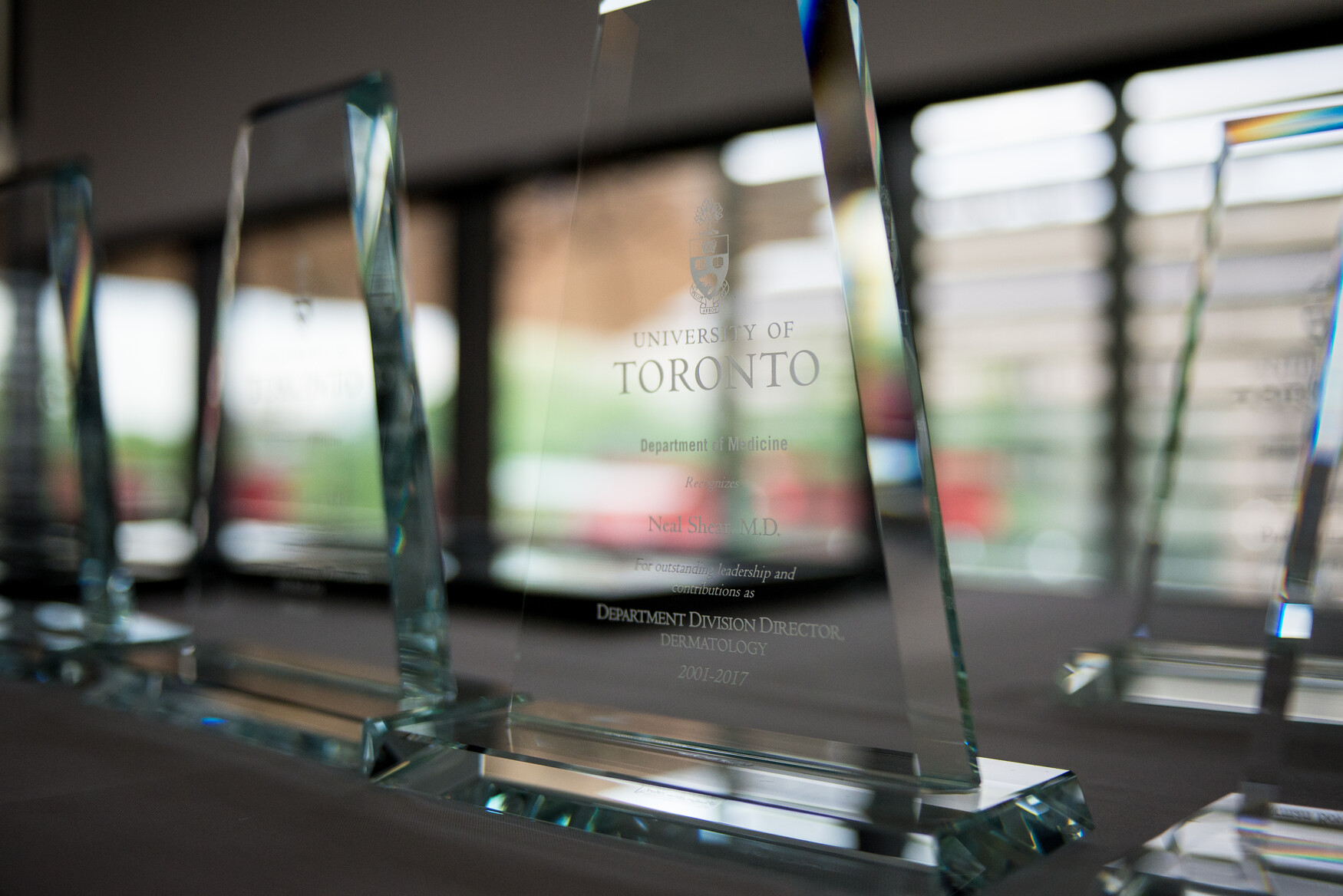 Appointments
Department of Medicine
Gillian Hawker, Reappointed as Chair
University of Calgary
Catharine Whiteside, Honorary Degree
Awards
Canadian Institutes of Health Research
Jennifer Watt, 2019 Institute of Health Services and Policy Research Rising Star Award
The IHSPR Rising Star Award is intended to recognize excellence in Canadian knowledge translation and/or research carried out by graduate students and post-doctoral fellows in all fields and disciplines related to health services and policy research.
Harold Hamm Diabetes Centre
Daniel Drucker, Harold Hamm International Prize
The Harold Hamm International Prize for Biomedical Research in Diabetes recognizes innovation in the field of diabetes research with an emphasis on progress toward a cure.
Institute of Health Policy, Management and Evaluation
Jennifer Watt, 2019 IHPME Thomas and Edna Naylor Memorial Award
This Award was established by David Naylor, in memory of his parents, and is directed to a graduate student in the Institute of Health Policy, Management and Evaluation who completes the best paper/article based on their thesis in the field of health services/health care research.
Polycycstic Kidney Disease Foundation
York Pei, Lillian Jean Kaplan International Prize for Advancement in the Understanding of PKD
This prize recognizes an individual whose seminal scientific work constitutes tangible achievement toward improving knowledge and treatment of PKD.
Sunnybrook Education Advisory Council
Mary Bell, Allan Knight Lifetime Education Achievement Teaching Award
University of Toronto, Faculty of Medicine Dean's Alumni Awards
Adrienne Chan, Humanitarian Award
Murray B. Urowitz, Lifetime Achievement Award - Global Impact
Catherine Zahn, Lifetime Achievement Award - National/Community Impact