Chair's Column: Promoting Wellness Among our Faculty and Trainees
Cardiology, Clinical Immunology & Allergy, Clinical Pharmacology & Toxicology, Division of Dermatology, Education, Emergency Medicine, Endocrinology & Metabolism, Faculty, Gastroenterology & Hepatology, General Internal Medicine, Geriatric Medicine, Hematology, Infectious Diseases, Medical Oncology, Nephrology, Neurology, Occupational Medicine, Physical Medicine & Rehabilitation, Respirology, Rheumatology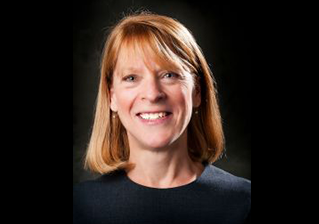 It is now well-recognized that physician wellness is an essential requirement for achieving high quality, patient-centered care and the successful education of the next generation of physicians (see Wallace JE, The Lancet 2009 – Physician Wellness: a missing quality indicator?) I am by no means an expert on physician wellness – nor perhaps a good role model for it – but, I have substantial lived experience. It's not that physician wellness wasn't important before now, just that we didn't talk about it, let alone expect anyone to do anything about it.
In the past two decades there has been a tsunami of papers and reports on physician wellness. Studies have now convincingly linked the absence of physician wellness to reduced patient satisfaction, less physician empathy, lower quality of care, physician incivility and unprofessionalism, depression and addiction, reduced physician engagement, and burnout. Psychologist Christina Maslach defines burnout as a feeling of emotional exhaustion, depersonalization (i.e., cynicism and detachment), and ineffectiveness (Maslach C, Leiter MP. The truth about burnout. San Francisco: Jossey-Bass, 1997). She equates burnout with a lack of 'balance' – balance between giving and getting, stress and calm, work and home.
In their editorial in, The Lancet (2016), Epstein and Privitera nicely lay out the physician and organizational factors that lead to physician burnout: Figure 1
High burden of responsibility
Low perceived control
Discordance between the individuals and the organizations values
Unsupportive work environment
Isolation
Loss of meaning
Figure 1:
It is estimated that approximately 50% of physicians overall, and 63% of internists, have symptoms consistent with burnout.
In the 2015 Department of Medicine faculty survey, we asked about career satisfaction, including feelings of burnout. While most respondents (n=362, 51%) indicated overall satisfaction with their career (84.8%), only half reported being satisfied with their current work-life balance or with the extent to which leadership appeared to care about their quality of life. Furthermore, respondents reported feeling, "burned out from their work," or having, "become more callous toward people because of their job," a few times a month. Female faculty members were significantly more likely to report feelings of burnout than their male counterparts (different cultural and societal expectations of women than men?) and reported burnout declined with career progression, as measured by academic rank (greater control at higher ranks?) Importantly, feelings of burnout were strongly associated with career dissatisfaction.
The 2016 Voice of the Resident Survey, recently conducted by PGME, assessed health and wellness of our resident physicians. Of almost 1,000 respondents (54% response rate; 263 internal medicine residents), 89% described their residency experience as excellent, very good or good. In contrast, only 41% described their mental well-being or wellness as excellent or very good. As for our faculty, resident reported wellness was strongly related to the quality of the residency experience. 
The literature and the results of these surveys underscore the fact that physician/resident wellness is a product of both individual physician and organizational factors. Thus, the Department of Medicine has an important role to play in promoting resident and faculty members' health and well-being.
How do we ensure physician wellness and prevent burnout? What is the evidence?
A recent systematic review by CP West and colleagues in, The Lancet, in 2016 provides a nice summary of the efficacy of various interventions to prevent and reduce physician burnout. Most studies to date have examined interventions at the individual physician level, including the use of mindfulness, meditation, stress management, resiliency training, and small group discussions. In brief, most of these interventions have been found to have a positive impact on symptoms of physician burnout.
Far fewer studies have assessed interventions at the organizational level (only three trials), or a combination of individual and organizational level interventions. However, these studies provide strong evidence that physician/resident wellness is higher in the following settings:
Where leadership acknowledges and assesses the importance of physician wellness, listens to engage, and understands what motivates individual physicians.
Where physician self-care is promoted and resourced, e.g. exercise/fitness, sleep habits, diet, financial health, relationships, hobbies, preventive medical care.
Where safe venues and trusted confidants are available to enable discussion of medical error or harm, feelings of inadequacy, and loss of control. 
What are we doing to promote resident wellness?
In 2011, the Future of Medical Education in Canada (FMEC) published its report on Resident Wellness and Work/Life Balance in Postgraduate Medical Education. The report underscored the need for University (PGME) leadership in education and supports for the prevention, promotion, identification, assessment, and rehabilitation of physician health issues.
We are on it!
This past fall, our chief medical residents, led by Drs. Baruch Jakubovic (Women's College Hospital) and Dr. Jenna Spring (Toronto Western Hospital), organized an amazing PGY-2 retreat in Niagara-on-the-Lake. A theme of the retreat was fostering physician wellness and resilience. Central to this focus was a keynote address by Dr. Shelly Dev, ICU doctor and orator extraordinaire! She made us laugh – and cry – as she relayed her own personal challenges as a PGY-2 trainee and the strategies she has developed to build resilience – to 'recharge' her batteries. She talked about the unique environment in which we live and work, where demand is high, perfection expected (or perceived to be expected), and loss inevitable. To quote Baruch, "Her talk encapsulated the range of emotions that senior medical residents feel in a candid, raw, and emotional way".  Her honesty – her bravery – in baring it all to the residents was both incredible and inspiring.
Under the leadership of our Vice-Chair, Education, Arno Kumagai, Lisa Richardson has been appointment the faculty lead for resident wellness. Together with 'wellness leads' from each hospital site, a number of initiatives are being launched to supplement support for individual trainees from the PGME's Office of Wellness. These include:
Near-peer support program (PGY-2 mentoring PGY-1s);
Curriculum development related to physician wellness, e.g., the hidden curriculum, time management, career planning, stress management and cultivation of resilience through mindfulness and activities outside of medicine;
Community building activities, including social events. Social reps have been appointed at each hospital site to help plan informal outings and get-togethers.
PGY-1s will be invited to join "study groups" not only as a vehicle for studying for the Royal College exam in the PGY-3 year, but also to provide a venue where residents can share experiences, commiserate and celebrate; and,
Clarifying the pathways to report experiences of incivility and unprofessionalism, locally and at the University.
What about at a faculty level?
At the faculty level, we have been similarly busy. At the individual physician level we are working hard to ensure you receive the guidance and support you need to achieve career and work-life satisfaction. Under the leadership of our Vice-Chair, Mentorship, Equity and Diversity, Sharon Straus, a robust mentorship program has been launched. Hopefully our mentors will provide the 'safe place' physicians need to debrief. And hopefully our mentors will be good role models for physician well-being!
Together with the PICs, we have implemented a number of strategies to enhance diversity, equity, and professionalism, including ensuring that all faculty members know how to report experiences of incivility and unprofessionalism and the leaders to whom they report have the skills to take appropriate action.  
To help cultivate a community at work, we are striving to improve department-wide communications and increase the number of city-wide celebrations, e.g. Professors' Days.
Where do we go from here?
As the saying goes: "You need to take care of yourself first. If you don't care for yourself, you can't take care of someone else."  While it may be too early to measure if any of these initiatives have had an impact, we would nonetheless like to hear from you! In the next couple of months you will be receiving the 2017 DoM Faculty Survey. We hope you will let us know how you are doing – what's working and what is not – so that we can continue to strive for a happy and healthy Department of Medicine at U of T.  We owe it to ourselves, our loved ones, and to our patients!
Student, trainee and Physician health and wellness resources: