Chair's Column: Searching for Balance: Academic Physicians' Relationships with Industry
About Us, Cardiology, Clinical Immunology & Allergy, Clinical Pharmacology & Toxicology, Division of Dermatology, Education, Emergency Medicine, Endocrinology & Metabolism, Faculty, Gastroenterology & Hepatology, General Internal Medicine, Geriatric Medicine, Hematology, Infectious Diseases, Medical Oncology, Nephrology, Neurology, Occupational Medicine, Palliative Medicine, Physical Medicine & Rehabilitation, Quality & Innovation, Research, Respirology, Rheumatology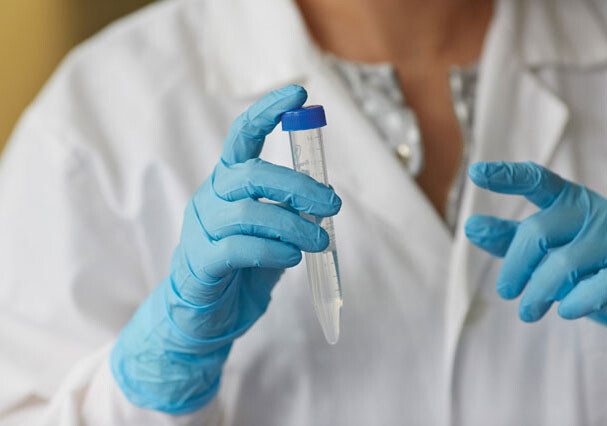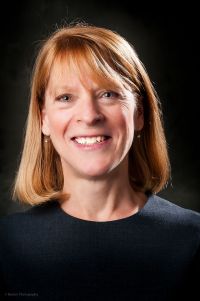 There are many reasons why relationships with industry may be advantageous to patients and physicians (patient advocacy, physician education, and scientific advancement, including drug/medical device development). However, such relationships must be handled carefully in order to avoid tension from conflicts of interest which may undermine societal trust in our profession. As a result, over the past decade there has been increased focus on disclosure and management of conflicts of interest. In fact, earlier this year, JAMA published an entire special issue on conflict of interest (May 2, 2017 Volume 317, Number 17)!
The Canadian Medical Association (CMA) states that as physicians and leaders we are expected to always "...maintain professional autonomy, independence and commitment to the scientific method", and that conflict of interest "…exists when the MD's primary responsibility to the patient is influenced by secondary competing considerations such as personal gain". While there are many conflicts of interest that may emerge in academic medicine, a central focus within the Faculty of Medicine has been on conflict of interest arising from relationships with industry. In 2013, the Faculty of Medicine's standards regarding Relationships with Industry and the Educational Environment in Undergraduate and Postgraduate Medical Education were established. However, to date, implementation of these 'standards' has varied for our clinical faculty members. This is about to change.
2017 Department of Medicine Faculty Disclosures

Although our department's full-time clinical faculty members have been providing disclosures regarding relationships with industry for three years, this past spring (2017) the Dean, Trevor Young, asked that this be required for all full-time clinical faculty in ALL clinical departments in the Faculty of Medicine. Further, each Chair was asked to provide the Dean with a de-identified report indicating our department's level of adherence to the Faculty standards.
Thanks so much to ALL of you for completing the disclosure – we had 100% completion! These disclosures were reviewed by each hospital PIC/Chief, as delegated by me, and I met with each PIC/Chief individually to review those for which a disclosure had been made. The purpose of this review was to get a general sense of the activities of our clinical faculty members and where further education or conflict management may be required as we move towards more fully implementing the Faculty of Medicine standards articulated in 2013.
In total, 119 of the 682 full-time faculty requested to complete a disclosure (17%; range across divisions from 0% to almost 40%) disclosed one or more financial relationships with industry partners (pharmaceutical, device, information technology and other companies).
The majority of disclosures related to income received for consultancy, including serving on industry Advisory Boards, and honoraria for continuing medical education (CME)-related speaking engagements. Reported CME activities included participation in "Speaker's Bureaus" with single companies, accredited CME presentations funded through unrestricted educational grants from one or more companies, and invited lectures at other Universities. Of note, an invited talk at another University where the honorarium and expenses are received from the University itself is not considered a relationship requiring management, assuming other rules are followed.
Many faculty members also indicated they had received income for "research". For most, however, it was unclear whether the monies reported were for conduct of research (i.e., operating grants), administrative support for research (e.g. subsidy of a research nurse or other human health resource), or personal salary support (e.g. per patient fee for enrollment of patients in clinical trials). Where the funds are held, by whom, if there are terms of reference for the use of the funds and how the funds are managed was not queried, but these facts will be important to discern in future.
Consistent with our strong track record of innovation and entrepreneurism, a number of clinical faculty reported income from patents and 'spin-off' companies. Others disclosed receipt of income for performing medical-legal assessments or serving as an expert witness. For some, this work was related to the approval of a particular drug and was performed on behalf of the drug company as part of drug approval process, whereas for others the work was done on behalf of government or other advisory bodies.
Of note, there appears to be considerable variability across our hospital practice plans with respect to how income from industry is managed – what must be declared and what is submitted to the practice plan as professional income.
Why should you care?
As academic physicians, we are accountable to patients, learners, funders and society at large. We remain a self-regulated profession – if we violate our responsibilities we run the risk of losing this privilege. Although there are many among us who feel strongly that we are not subject to the biases inherent in the receipt of gifts from industry, the literature strongly suggests otherwise. One needs only to understand the psychology of gift giving. The receipt of a gift, no matter how large, is inextricably linked with entitlement (the big donor to your clinical program expects to skip the line for care) and a sense of obligation to reciprocate or return the favour and indebtedness. Unfortunately, as Dr. Bob Goodman, a New York internist said, "…there's no free lunch".
In brief, research has convincingly demonstrated that:
We are easily persuaded by people that we like (liking);
If we commit, orally or in writing, to an idea or goal, we are more likely to honour that commitment (commitment; consistency);
We will do things we see others doing (social proof);
We tend to obey authority figures (authority); and,
When perceived, scarcity generates demand (scarcity).
Food, Flattery and Friendship
It is precisely this literature that industry draws upon to market their products! Sales representatives for pharmaceutical and other industries have as an objective the sale of their products. Industry reps may be genuinely friendly, but they are not genuine friends. As Pfizer CEO G. Leubach said "marketing is almost as scientific as anything we do". Pharmaceutical companies use friendship and gifts (food, drug samples, travel, etc.) to engender our goodwill and create both expectation and obligation to reciprocate. In 2001, pharmaceutical companies spent $1.3 billion on physician advertising (Canada) and provided 60% of the total support for CME in US ($1.4 billion) – pharmaceutical companies support CME initiatives from their marketing budgets.
Does it work? Simply put…yes!
Studies to date have demonstrated that researchers with a vested interest in reaching a particular conclusion may weigh arguments to favour the desired outcome, leading to publication- and outcome-reporting biases with or without conscious awareness. Researchers who perceive a reciprocal obligation to industry funders are at higher risk for such biases, which may result in suppression of publication of negative findings from an industry-funded drug trial and in inclusion of papers or biased assessment of data quality in systematic reviews and in the development of clinical practice guidelines. Clearly, this is a problem as it may lead to under-representation of negative, positive, uninteresting, or unwanted findings, which may result in misleading healthcare professional education and inappropriate prescribing.
Drug Samples, Drug Detailing and Drug Prescribing:
At the clinical practice level, a specific goal of drug/device detailing to physicians is to develop a market for the product. This is often done through the provision of samples. Samples are usually of the latest product, which is often more expensive that existing alternatives and may or may not be the best one for the patient. Provision of samples may have benefits to patients, such as access to medications they might otherwise be unable to afford. However, this is not without potential risks, e.g., drug safety concerns, off-label use, theft, improper storage, use of expired products, lack of proper instruction, and failure to note interactions with other medications. These are clear societal costs to sample use. When coupled with 'food, friendship, and flattery', samples can influence physicians' perceptions of the efficacy and effectiveness of medications, particularly new medications. Studies indicate that the subsequent impact on physicians' prescribing behaviours includes prescription of more expensive and newer medications over generics at no demonstrated advantage.
A systematic review of 58 studies found that drug uptake was influenced by physician factors including an interest in a therapeutic area, participation in clinical trials, and volume of prescribing. Drug uptake was also influenced by the marketing efforts of pharmaceutical companies: their budgets correlated to uptake, with drug detailing having the greatest effect on drug uptake by physicians. In 2014, CIHI reported that drug spending in Canada in the prior year was $29.4 billion (up 2.8% from 2013); 42.6% of these costs were financed by the public sector, up 4.0% from the prior year. There is clearly a need to ensure informed decision-making regarding drug use and expenditure.
Bill 160, Strengthening Quality and Accountability for Patients Act, 2017
The Health Sector Payment Transparency Act – one of several acts within Bill 160 - was introduced in the Ontario Legislature in September. It will require pharmaceutical and medical device makers to publicly report both monetary and non-monetary "transfers of value" (cash payments, free dinners and other benefits) they've given to regulated health-care professionals, hospitals and other health-care organizations. Reports will be available via a searchable online database and include the names of the parties to the transaction, a description of the transfer, and a dollar value for the transfer. The Act, if passed, will likely come into force in 2019.
A similar act, entitled The Physician Payments Sunshine Act has already been passed in the US, where public disclosure of physician transfers from industry was first reported in 2014. There, physicians have 45 days to review their Open Payments data and dispute errors before public release. In an article by Rosenthal et al published in the N Engl J Med in 2013 entitled Sunlight as Disinfectant — New Rules on Disclosure of Industry Payments to Physicians, the authors state that: "One mechanism through which the Sunshine Act could reduce health care costs is that patients, having learned of a physician's involvement with industry, might alter their view of the physician's trustworthiness". However, it is still too early to establish whether or not these disclosures have had a positive impact on physician behaviours.
None-the-less, given that this is coming to Ontario, I suggest it would be prudent to be proactive, ensuring that we are knowledgeable about and compliant with best practices regarding relationships with industry.
What is Best Practice?
Industry may contribute to educational funding of postgraduate training programs (e.g., food for rounds, fellowships, resident travel to conferences, research seed money) if the funding is at arms distance. This means that such funds should be received as 'unrestricted' educational or research grants (ideally from multiple donors) with general terms of reference laid out for use of the funds, but with no quid pro quo established. Subsequent use of these monies should be arranged by the program or department, with no direct link to a sponsor; the funds should be managed centrally, ideally by a third party to ensure adherence to financial accountability, for example in a DoM divisional account.
Faculty members should not accept gifts. Accepting invitations to industry-sponsored dinners, even those labelled as educational events, falls into the category of accepting gifts. Accepting payment for attendance at industry-sponsored meetings – or even at an international or national conference – is a gift and best practices dictate that they should not be accepted.
Faculty members should not participate in Speaker's Bureaus. By definition, a speaker's bureau is any relationship where the faculty member is paid by a company to give a talk and the company selects or has influence over any of: the topic, any part of the content of a talk, or any members of the audience.
What underlies this faculty standard is the evidence which shows that being paid to give a talk, participate in a panel discussion, serve as a commentator, or any other role in a program designed solely or predominantly for company promotional, sales or marketing purposes creates a real and inappropriate conflict of interest situation. Even if you are speaking about the science relating to a disease or condition as opposed to one that directly advocates for a company's product and/or retain full control of the content of your talk, the act of participating in such an event links your name with the company and product and lends the perception that you are "working for the company".
As key opinion leaders, we expect and even encourage you to participate in CME activities. Best practice regarding CME indicates that such activities should be formally 'accredited' by a continuing education body, such as the University of Toronto. Further, if sponsorship by industry is used to support a CME event, then this should be through unrestricted educations grants - ideally from multiple companies. Payment of expenses and honoraria to faculty members for CME event participation should be by the CME organization as opposed to by an industry sponsor. All relationships with industry should be disclosed in your presentation. Undergraduate medicine at UofT has developed a template for such disclosures. Effectively, the information provided should include: what disclosures you have and which of these, if any, is relevant to the subject being presented, and how you propose to manage your conflicts, if any, during the presentation.
As thought leaders in your fields, it is not uncommon for you to be invited to serve on industry Advisory Boards and provide consultation regarding various aspects of product development and even marketing. Such remuneration should be commensurate with the work done and disclosed in the appropriate manner.
Meetings between industry product or sales representatives and students or trainees should occur only in educational settings and when a faculty member is present. The faculty member has a responsibility to ensure that any discussion about specific products is medically and scientifically sound, balanced and includes alternatives. Further, student or trainee contact information must not be provided to industry representatives. Faculty members should consider the educational value of meeting with representatives of industry and recognize that in doing so they model such interactions for trainees. Meetings with representatives should be by appointment.
Ghostwriting: Faculty members must not agree to publish as author any article written in whole or part by the employees or agents of a company unless contributions are clearly disclosed by authorship or acknowledgement.
Summary
We are in a time of major change…increased accountability requires greater transparency regarding our relationships of all kinds in order to establish where there is potential to influence our thinking and our behaviours as clinicians, teachers, researchers and health care advisors. The Toronto Academic Health Sciences Network (TAHSN) and the Faculty of Medicine are deep in discussion regarding how best to facilitate appropriate disclosure and management of relationships with industry. We are all well aware that academic partnerships with industry have been important in supporting academic activities. For example, unrestricted educational grants support our training programs, and endowments to our hospitals and department enable seed funding for research and other innovative approaches to advancing our mission. We aren't being told not to partner, but rather that expectations with respect to our practices have changed. I think it behooves us to be ahead of the curve – to proactively make the changes that are required to align ourselves as a department with best practices regarding industry and conflict of interest.
Please let me know if the department can be of any help with respect to education regarding this issue, and have a very happy holiday!