A Conversation with Dr. Jane Batt – Vice-Chair of Research
Research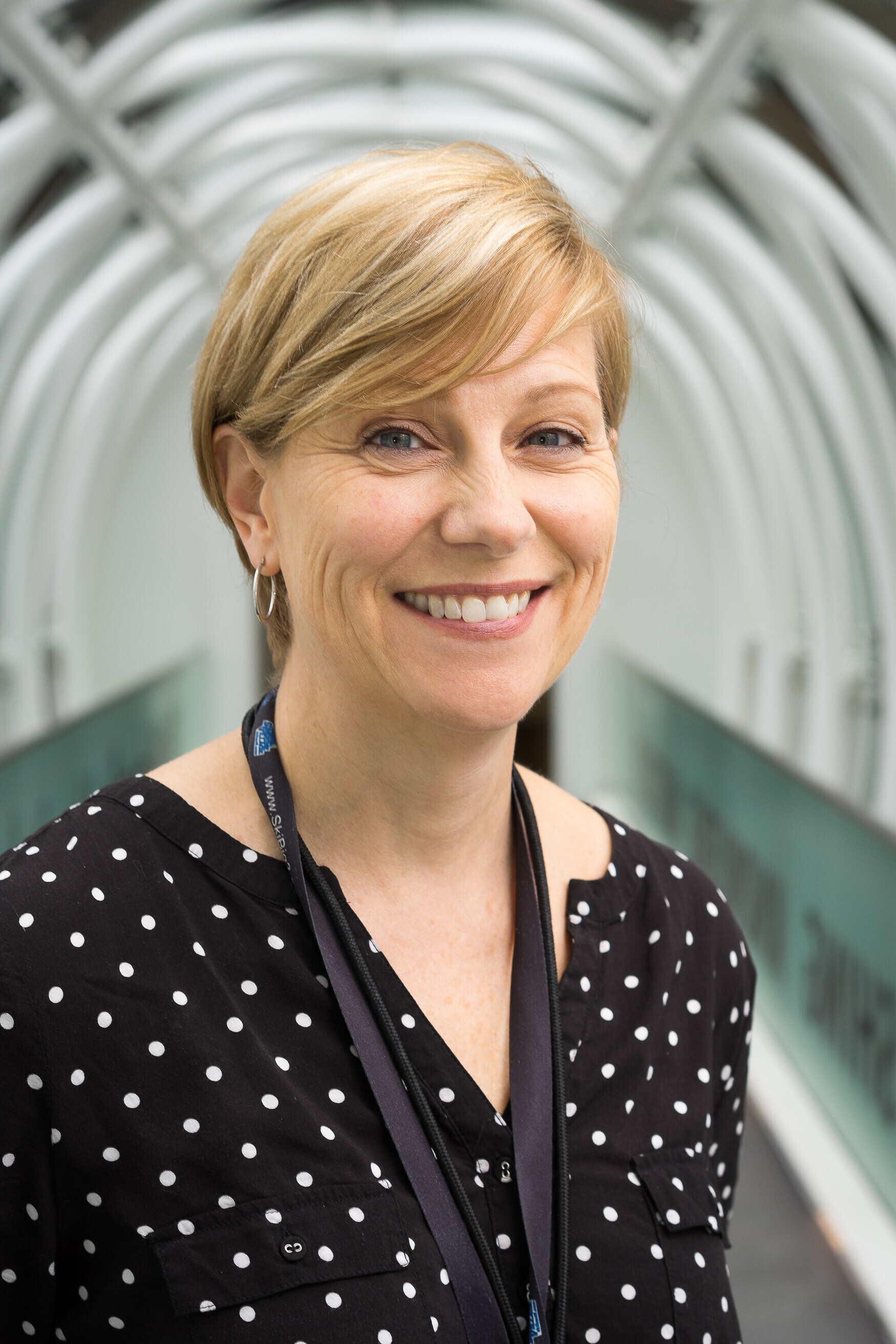 This past June, the Department of Medicine welcomed Dr. Jane Batt as the new Vice-Chair of Research. Throughout the summer, she engaged in conversations with Departmental Division Directors (DDDs), Physicians-in-Chief (PICs), Vice-Chairs and other colleagues to assess what's working and where improvements are needed.
We spoke with Dr. Batt about what her priorities are for the research portfolio, as well as potential challenges:
Q: Can you tell us about your key priorities as the new Vice-Chair of Research?
A: Certainly – our department is currently in an outstanding position in terms of research output, impact and recognition. Nature Index recently ranked the University of Toronto (U of T) as third in the world for health sciences research output, and the Department of Medicine (DoM) accounts for 38% of the health sciences research output at the university. This speaks to the talent and hard work of all DoM researchers. We are extremely well positioned to build on our current success and will aim to continue raising our output and impact. To do this, we must work to enable all of our researchers, providing the supports they need to ensure their career success. This means tangible actions such as salary support funding, ensuring ongoing acknowledgement with nominations for research awards, early career mentoring, etc.
Initiatives such as salary support for early career clinician-scientists (CSs) have been put in place by our Department Chair. This is an important initiative, providing support for five years and giving them adequate time to really launch their research programs and pass their Continuing Faculty Appointment Review (CFAR), so we're going to continue with that. The CS Merit Award was replaced last year by the CS Salary Support Award and has been well received. Rather than being based solely on merit, we now look at various factors including research trajectory and potential impact, faculty commitment to mentoring trainees, value added through potential funding and barriers that an individual is facing or has faced. This year, I was extremely pleased that we awarded a record number of CS Salary Support Awards. At this point in time, however, the awards are not available to our clinician-investigators (CIs), and this is a limitation we have. We need to determine our ability to provide support in some manner to these folks over the next three years.
As the former Vice-Chair of Research, Dr. Mike Farkouh led the establishment of the "Network of Networks" – city-wide, interdisciplinary research teams, many of which have secured independent funding and continued to grow, taking their impact globally. That initial Network funding competition was very well received and we will be launching another competition to bring together researchers to address health problems/research questions that span medical subspecialties and TAHSN institutions. We will ensure that the proposed Network teams include CIs and early career faculty. Additionally, I'm hoping for creativity in the network proposals – possibly finding ways to include our clinician-teachers/Quality and Innovation fold as well.
Q: How do you plan to support communication and collaboration across academic and healthcare institutions in the GTA?
The DoM is extremely large and we are spread across several hospitals, research institutes and the university campus. While there is interaction within divisions and within institutions, to improve communication across our entire department with respect to our research initiatives, I've revamped our existing research committees, combining them into one. The committee includes all DDDs and/or their research representatives, PICs and/or research leads, representatives of research in education, the Program Director for our Clinician Scientist Training Program (CTSP), Faculty Leads in the EDI portfolio, other clinician-researchers who expressed interest, and last but not least, our DoM Research Officer Kristian Galberg, who literally keeps the entire DoM Research portfolio running smoothly. It would be impossible to do the Vice-Chair of Research job without Kristian's tremendous support. This committee will have a focused agenda and actionable items with the goal of enhancing transparency, enabling us to address threats and challenges to research, and of course, to keep us at the top of health research institutions globally. So far, the first two committee meetings have occurred in September and October.
Q: How do you think our department can contribute to the maintenance and possible growth of our clinician-researcher pipeline?  
A: Our Clinician Scientist Training Program (CSTP), overseen by Dr. Mamatha Bhat, is highly successful. We have graduated 47 trainees since 2015, with 65% coming on as faculty at U of T. Where we have not been as successful is attracting the U of T MD/PhD trainees to consider medicine, and we have not been mentoring and supporting our incoming PGY1s with advanced research training (i.e. MSc, PhD, MD/PhD) from "elsewhere." We need to develop a system to attract and support these individuals, to help ensure they continue to move forward in their careers as clinician-researchers, maintaining our pipeline.
I also envision more opportunities for innovation within the field of medicine, as innovation in healthcare can be especially challenging due to regulatory hurdles, risk, high costs, resistance to change and so on. I would like to promote innovation as a key aspect of the department's research culture.
Q: What challenges do you foresee for the future of research in our department?
A: Our goal is to ensure that the department's research productivity continues to thrive and our impact grows. Every DDD and PIC I've spoken to has concerns about funding for their CSs and CIs. We need to be able to support our researchers from a salary standpoint and we're seeing a continual reduction in funding across the board, at the federal, provincial and university level. The DoM has grown 33% in the last 10 years and about 44% of that is researchers, but our departmental budget has not grown in that time. We need to leverage our current success and advocate broadly for increased funding with the government and U of T, as well as work with the advancement office to attract philanthropic donations.
All of the DoM researchers I've spoken to want to work together, so collaboration is first and foremost on everybody's mind. We have a large patient population with fabulous academic institutions full of smart researchers who recognize the numerous benefits of collaboration across institution, but collaborative efforts are currently hindered by bureaucratic hurdles, which substantially kill efficiency, slow down the process and generate frustration. This is a problem that all clinical departments in the Temerty Faculty of Medicine need to address together moving forward, as it jeopardizes our ability to continue to perform at our current level.
We are also seeing declining interest in basic science by our medical colleagues. Over the last few years, the focus of the majority of our CSTP has been outside of basic science. Clinicians bring a unique perspective to biomedical research and have a different skill set from bench scientists. We need to address the reason for this decline and reverse it. I believe we have to reach our medical trainees at intake into their first year of medical school, highlight the tremendous achievements of clinician-scientist basic researchers right here at U of T and build excitement around this career path.
Q: What are you most excited about in your new role?
A: I'm excited to work with a phenomenally talented group of researchers who have massive impact on advancing knowledge and applying discovery to improve the health and well-being of all Canadians and others abroad, and to lead the ongoing development of the research portfolio to even better support all researchers in the DoM at U of T. I'm also excited to continue developing the DoM networks, which are unique amongst clinical departments at U of T as they specifically aim to establish collaboration across institutions, specialty, job description and research seniority, involving stakeholders to produce high-impact research programs that become self-sustaining, with potential for national/international growth. And lastly, I'm excited to continue ensuring we train and mentor the next generation of researchers, as we have tremendously talented residents coming down the pipeline.