DoM faculty recognized for teaching, advocacy and mentorship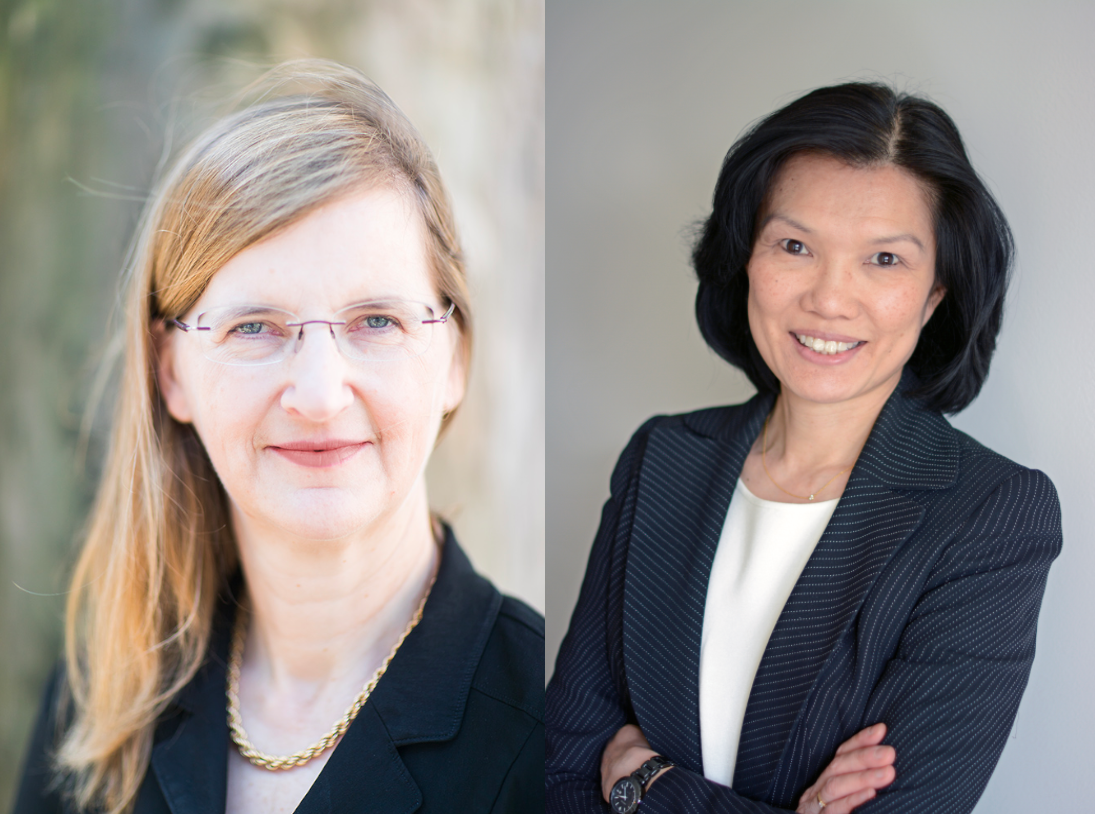 Drs. Jeanette Goguen and Barbara Liu Congratulations to Dr. Jeanette Goguen, associate professor in Endocrinology and Metabolism and Internal Medicine Program Director in the Department of Medicine, and Dr. Barbara Liu, associate professor in Geriatric Medicine and Program Director of Geriatric Medicine at Sunnybrook Health Sciences Centre, who have been recognized by U of T's Postgraduate Medical Education office for their commitment to mentorship and advocacy.
Dr. Goguen has been awarded the 2019 Award for Excellence in Postgraduate Medical Education in the category of Teaching Performance, Mentorship and Advocacy. This prestigious award recognizes Dr. Goguen's sustained commitment to Postgraduate Medical Education and her demonstrated excellence in teaching and serving as mentor and advocate to postgraduate medical trainees.
Dr. Liu receives the 2019 Sarita Verma Award for Advocacy and Mentorship in Postgraduate Medicine which recognizes her professionalism, resident advocacy, mentorship and commitment to social responsibility.
These awards will be formally presented to Dr. Goguen and Dr. Liu at the Faculty of Medicine's Annual Education Achievement Celebration on May 15, 2019.