In memoriam: Fredrik Eaton, June 1938-February 2021
About Us, Cardiology, Clinical Immunology & Allergy, Clinical Pharmacology & Toxicology, Department of Medicine: Insulin 100, Division of Dermatology, Education, Emergency Medicine, Endocrinology & Metabolism, Faculty, Gastroenterology & Hepatology, General Internal Medicine, Geriatric Medicine, Hematology, Infectious Diseases, Medical Oncology, Nephrology, Neurology, Occupational Medicine, Physical Medicine & Rehabilitation, Quality & Innovation, Research, Respirology, Rheumatology, Palliative Medicine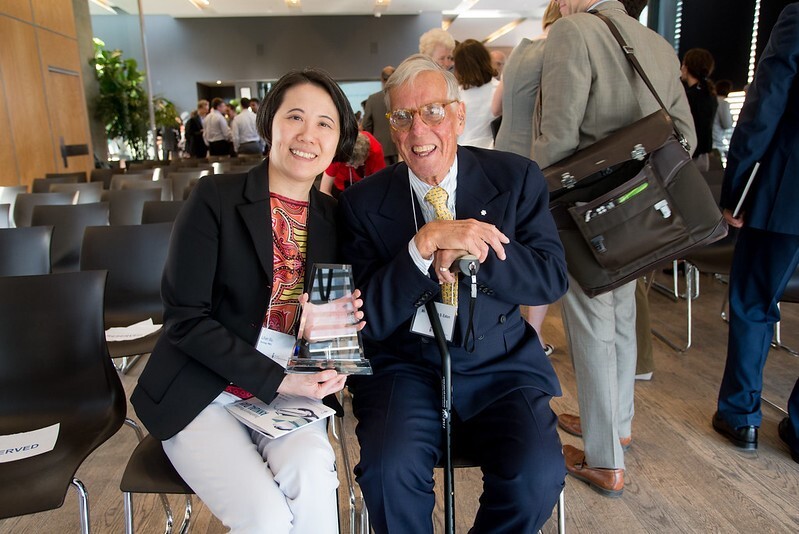 Fredrik Eaton, June 1938-February 2021
On Saturday February 20th, Mr. Fredrik Eaton passed away at his home. Fredrik — Fred — was the son of Sir John and Lady Eaton, whose legacy gift to the Department of Medicine in 1919 established the academic trajectory of excellence in academic medicine that we are known for today. Fred and his brother John, and their respective sons, Fred and John, have been wonderful friends to, and supporters of, our department for many, many years. I am grateful that I had the opportunity as the Eaton Chair to get to know Fred a bit better. He was a kind and gentle man and he will be missed.
Some of you will recognize Fred from these Annual Day photos of the past few years. Fred was a regular attendee — always delighted to spend time with our faculty and learn about the accomplishments of yet another outstanding year.
His legacy will live on not only in his son, Fred D'Arcy Eaton, but in his grandsons, William and Fredrik, who have already raised funds to support our department.
In this past year, Fred called me on my cell a few times. Initially, it was to ask for my help in supporting an outstanding nurse at TGH who was applying to the Master's program in nursing at U of T. He was so grateful to her and he wanted to give back. The clinical team who work with this nurse wrote the letter of reference of a lifetime on her behalf!
About two weeks ago, Fred called for the last time. I thought maybe he wanted to tell me that his nurse had been accepted, but no. He was calling to say goodbye. It was a difficult conversation, but I was so grateful to him for having reached out.
Fred, we are immensely grateful to you. May you rest in peace.