Professor Art Slutsky named to the Order of Canada
Faculty, About Us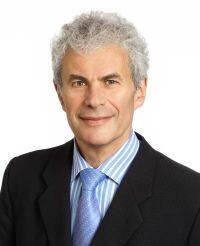 Department of Medicine Professor Art Slutsky has been named to the Order of Canada, one of the country's highest honours.
Dr. Slutsky, a U of T professor of medicine, surgery and biomedical engineering and previous director of the Interdepartmental Division of Critical Care Medicine, is a pulmonary and critical care physician with more than 500 peer-reviewed publications and over 75 book chapters. In September, he stepped down after 18 years at the helm of research at St. Michael's Hospital.
With a bachelor's and master's in engineering from U of T, Slutsky's basic research has been translated into lung protective ventilator strategies, which have lead to decreased mortality of patients with acute respiratory distress syndrome. Slutsky's research interests include acute respiratory failure, non-conventional ventilation, classic respiratory mechanics, and the primary role mechanical ventilation plays in the development of subsequent lung injury and multiple organ failure.
The Order of Canada is the cornerstone of the Canadian Honours System and recognizes outstanding achievement, dedication to the community and service to the nation. It recognizes all sectors of Canadian society, honouring those who have enriched the lives of others and made a difference to this country.