Research Letter Examines Financial Conflicts of Interest in Clinical Practice Guidelines
Research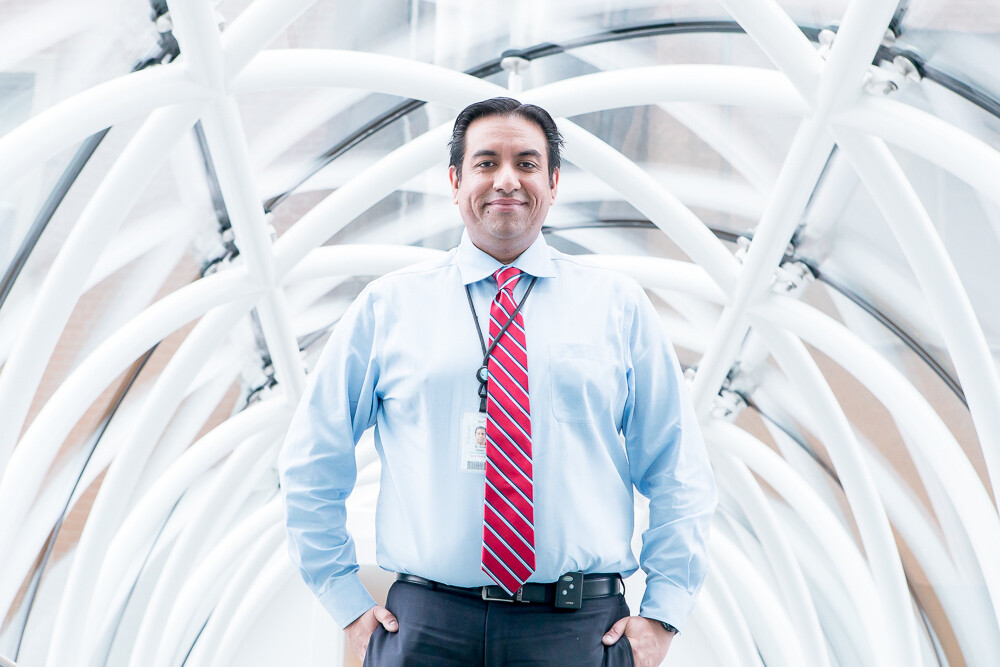 A research letter published in JAMA Internal Medicine on Monday has shown that upwards of half of CPGs have financial conflicts of interest among their authors and a quarter have an undeclared conflict of interest, including payments from pharmaceutical companies.
Professor Samir Grover and colleagues from the Department of Medicine and St. Michael's Hospital penned the letter to explore the prevalence of financial conflicts of interest among authors of CPGs related to high-revenue medications. Looking at examples from the United States, the letter shows that financial conflicts of interest are prevalent among authors of CPGs and are not always disclosed.
Professor Grover spoke to writer Brianne Tulk about why this issue is important, what can be done to improve transparency and why an objective look at conflicts of interest in CPGs is needed.
What led you to investigate this issue?
We know that physician-industry interactions are commonplace. Because of this, there has been a movement to make the presence of these relationships more transparent. The impact of this is greater in physicians of influence. For authors of clinical practice guidelines, this is especially important as these documents are meant to be objectively created, evidence-based and intended to guide clinical practice. We viewed this as a serious issue requiring objective analysis.
How significant is it that more than half of Clinical Practice Guideline authors were found to have financial conflicts of interest?
The main take away is that authors of guidelines for high grossing medications have substantial undeclared conflicts of interest. The impact of this on the content of guidelines remains unclear. The corollary is that societies that create guidelines should ensure that recognized standards to mitigate the impact of conflict of interest, such as the National Academy of Medicine standards, be met when creating guideline committees. This could even be verified by checking committee members' declarations against the national physician-industry interaction database, Open Payments.
What impact on clinical decision making might this have?
We don't really know. That a financial conflict of interest exists and is appropriately declared in a document meant to influence physician behaviours like CPGs is the first step in informing its readership of the potential for bias in its content. Further studies are necessary to identify any potential downstream effect of conflict of interest in CPGs on clinical decisions.
Ethically, where do physicians stand when it comes to accepting payments from industry?
Industry relationships will always exist in medicine, and will remain important in all spheres of medicine. This may involve payments. Physicians should ethically be aware of responsibilities in honest and accurate reporting of payments in any circumstance where decision making could be viewed as influenced by those payments. Increased visibility of databases like the Open Payments database would enhance this process.
How is the context similar or different here in Canada?
Canada should maintain a similar database of payments from industry to physicians. Efforts like the Open Pharma initiative (http://open-pharma.org) championed by Drs. Andrew Boozary and Ahmed Bayoumi at the University of Toronto are essential to ensure transparency in industry-physician relationships.
How can physicians and CPG authors guard against the influence of financial incentives and other conflicts of interest?
Societies that develop clinical practice guidelines should adhere to standards such as those developed by the National Academy of Medicine, meant to mitigate the impact of conflict of interest. These include limiting the membership of guideline committees to ensure that there is a majority that are un-conflicted with respect to the content of the guideline, and ensuring that all chairs of guideline committees are un-conflicted.
Clinical practice guidelines (CPGs) are important resources for physicians and other healthcare professionals. These guidelines provide evidence-based recommendations to inform clinical decision-making for patient care and are written by experts with considerable authority in their field.