Appointments & Awards: January 2019
Faculty, General Internal Medicine, Nephrology, Emergency Medicine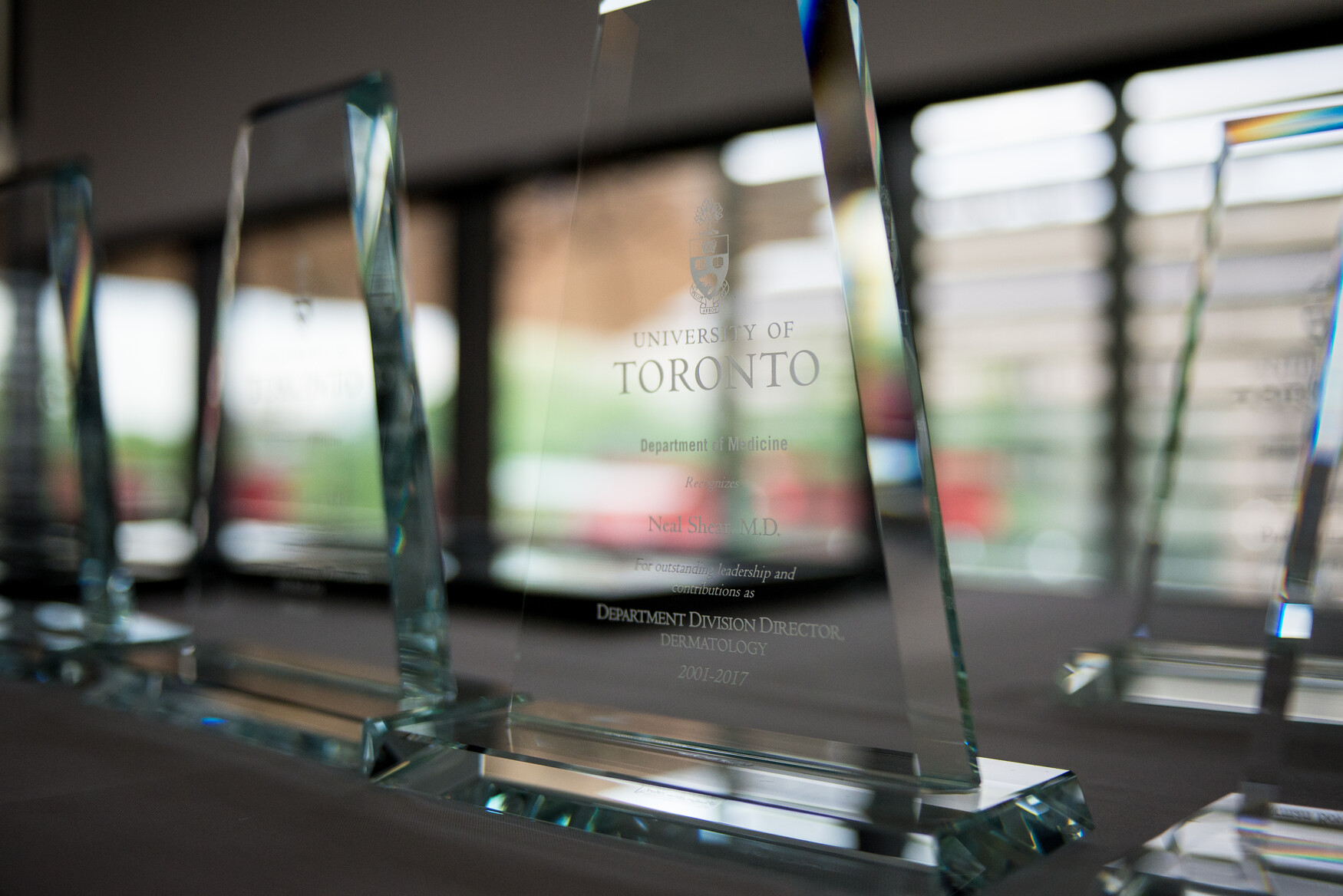 Appointments
Amir Ginzburg, Program Cheif and Medical Director of Medicine Program, Trillium Health Partners
Awards
Canadian Association for Medical Education
Umberin Najeeb, CAME Certificate of Merit
This award promotes, recognizes and rewards faculty committed to medical education in Canadian medical schools. The CAME Certificate of Merit Award consists of a certificate and the opportunity to write an article for the CAME Voice. 
Clarivate Analytics
Department of Medicine Faculty, Highly Cited Researchers
Numberous Department of Medicine faculty members have made Clarivate Anaytics' Highly Cited Researchers list for 2018. This list recognizes world-class researchers selected for their exceptional research performance, demonstrated by production of multiple highly cited papers that rank in the top 1% by citations for field and year in Web of Science. Click here to see the full list. 
College of Physicians and Surgeons of Ontario
Michelle Hladunewich, 2019 Council Awards
This award honours outstanding Ontario physicians and also recognizes physicians' broad range of diverse roles and abilities.
Post MD Education, University of Toronto
Dawn Lim, Medical Humanities Education Matching Funding Grant
This grant support projects enhancing integration, application, and/or education within the scholarship of medical humanities and humanism in postgraduate medical education in the Faculty of Medicine at the University of Toronto.
MD Program, University of Toronto
Department of Medicine Faculty, MD Program Teaching Award
More than 120 Department of Medicine faculty members are among the recipients of the MD Program Teaching Award for Excellence, a new initiative introduced by University of Toronto medical students. The award recognizes faculty in the MD Program that have attained Teaching Evaluation Scores in the top 10% in one or more of the teaching activities to which they have contributed. Click here to see the list of DoM faculty who received this award.