Appointments & Awards: January 2020
Endocrinology & Metabolism, General Internal Medicine, Nephrology, Gastroenterology & Hepatology, Respirology, Neurology, Faculty, About Us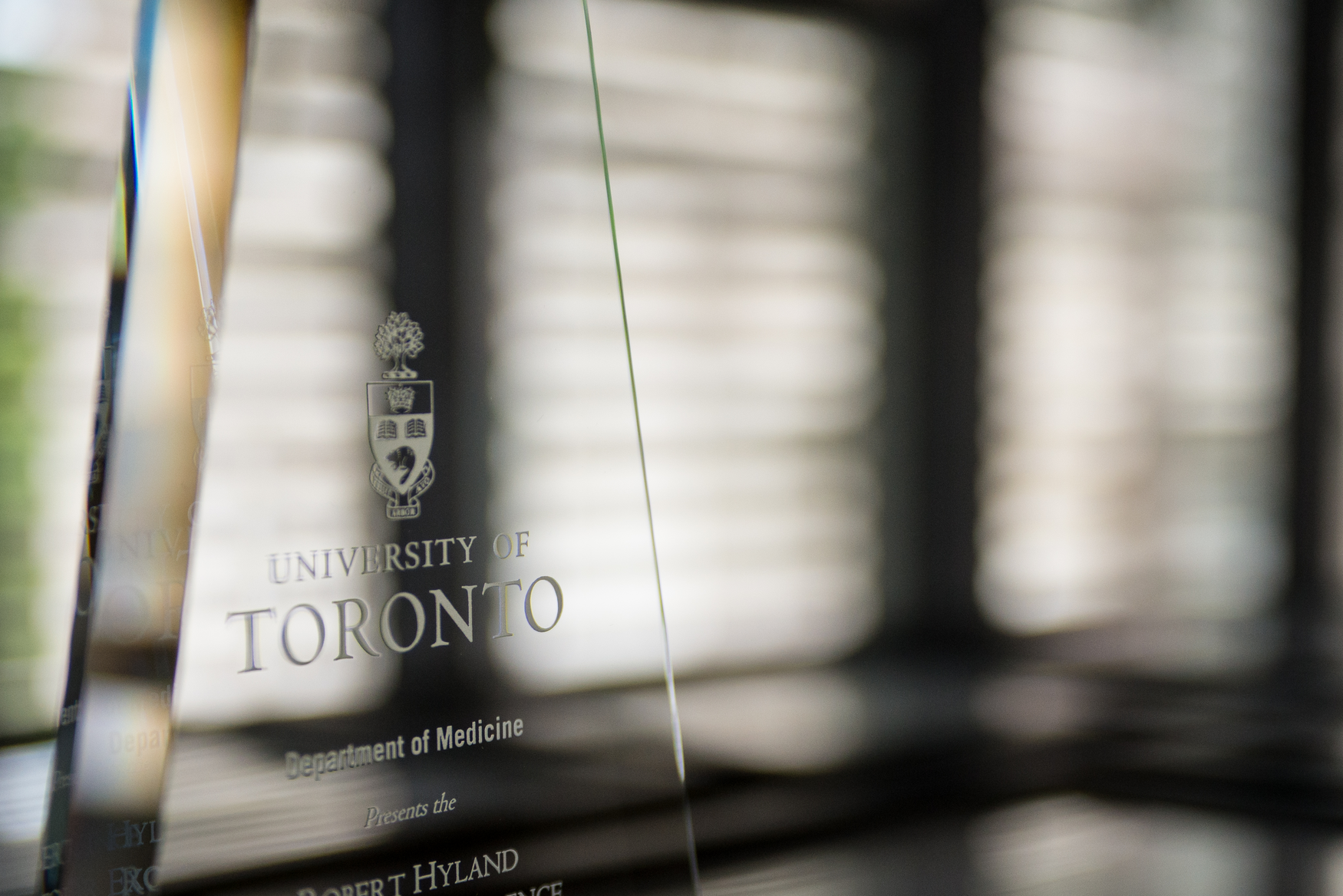 Appointments
Order of Canada
Bernard Zinman, Promoted to Office of the Order of Canada
Centre for Quality Improvement and Patient Safety
Brian Wong, Director
Peritoneal Dialysis International Journal
Jeff Perl, Editor in Cheif
Awards
American Gastroenterological Association
Linda Rabeneck, AGA Institute Council Clinical Practice Section Research Mentor Award
This award acknowledges AGA members for their achievements as outstanding mentors in a specific area of research.
College of Physicians and Surgeons of Ontario
Michelle Hladunewich, 2019 Council Award
Council presented the final 2019 Council Award to Dr. Michelle Hladunewich. Through her consultative practice, research and training of new nephrologists, Dr. Hladunewich has helped many women with serious kidney disease carry babies to term. Her work has become a model for others across the country looking to provide women with similar help.
CPAC
Mingyao Liu, 2019 CPAC Professional Achievement Award
This award celebrates the achivements of immigrant professionals who have achieved significant success and outstanding status in a recognized profession.
Cystic Fibrosis Canada
Cecilia Chaparro, Dr. Douglas Crozier Award
This award recognizes a healthcare professional who has demonstrated exceptional support to individuals living the cystic fibrosis.
Dravet Syndrome Foundation
Danielle Andrade, Clinician-Research Award
Project Title: Multi-modal assessment of adults with Dravet syndrome. Dr. Andrade plans to better characterize the adult patient with Dravet syndrome. She will study balance, gait, posture, memory, ability to perform day-to-day activities, and genome in a cohort of adults with Dravet syndrome to test the hypothesis that there may be premature brain ageing in adult patients. They also plan to explore whether previous use of contraindicated medications influence adult outcome
University of Toronto, Department of Medicine, Division of Neurology
Mark Boulos, Division of Neurology Publication Award (Category 1 - Clinical Research)
Awarded to the best original research paper published from November 2018 – November 2019 in a high impact journal. Our submission was a comprehensive systematic review and meta-analysis of published normative sleep data (the largest analysis published to date) and was published during April 2019 in Lancet Respiratory Medicine (impact factor 22.992).
Mario Masellis, Division of Neurology Publication Award (Category 2 - Basic Research)
Awarded to the best original research paper in this category which includes studies of a mechanistic/exploratory nature (e.g. neurophysiology, neuroimaging, cellular/molecular, biomarkers, etc.) involving patients, animal and basic science research from in a high impact journal in Brain (impact factor 11..814).