Appointments & Awards: November 2019
About Us, Faculty, Respirology, General Internal Medicine, Cardiology, Endocrinology & Metabolism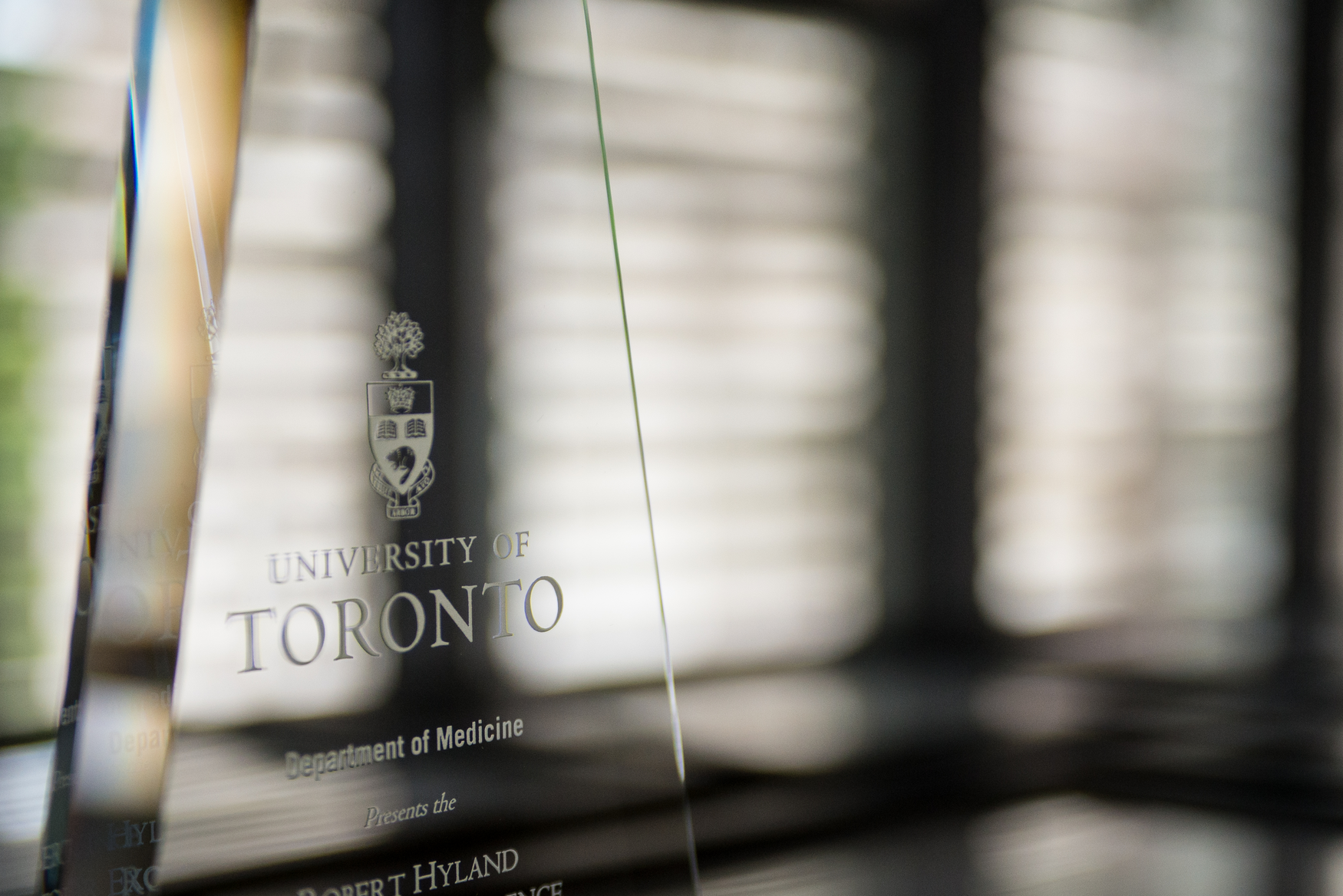 Appointments
CHEST Journal
Andrea Gershon, Associate Editor
Unity Health Toronto
Irfan Dhalla, Vice President, Physician Quality; Director, Care Experience Institute
University of Toronto MD Program
Shaan Chugh, Quality and Patient Safety Faculty Lead
Women's College Hospital
Sacha Bhatia, Chief Medical Innovation Officer
Awards
Canadian Heart Failure Society
Heather Ross, Annual Achievement Award
CHFS Annual Achievement Award was created in 2016 to recognize a member who has made significant contributions to the academic, research, or clinical scopes of heart failure.
Canadian Transplant Society
Chung-Wai Chow, Canadian Transplant Society Dragon's Den Competition
For the project: Developing a Device to Measure Donor Lung Function During Mechanical Ventilation
Cystic Fibrosis Canada
Cecilia Chaparro, Dr. Douglas Crozier Award
This award is given to a health care professional who has demonstrated exceptional support to people with cystic fibrosis in Canada.
Ontario Lung Association
Douglas Bradley, Operating Grant
For the project: Deployment of machine learning to estimate obstructive sleep apnea severity from upper airway collapsibility during wakefulness. July 1, 2019 to June 30, 2020.
Prix Galien Canada
Susan George, Prix Galien Award
Awarded for Dr. George's, with U of T Professor Brian O'Dowd, invention of a method utilized to discover drugs. The method directs receptor proteins to the cell nucleus, however if interacting drugs are present, the receptor proteins remain at the cell surface. This assay represents a new paradigm for drug discovery.